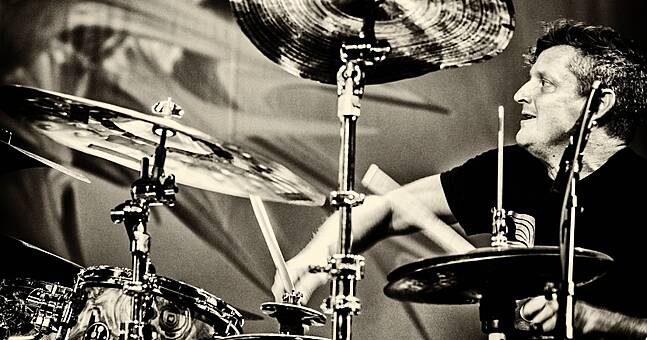 WIN: 4 tickets to Criss Cross Europe's improvised jazz concert in Dublin, plus a meeting with American drummer Jim Black
European collaboration Criss Cross Europe is expected to bring their improvised jazz skills to historic Freemason's Hall on December 9, led by famous Seattle-born Berlin drummer Jim Black.
The collaborative group of Europe's burgeoning top jazz stars (including acclaimed Irish guitarist Chris Guilfoyle) are set to create a unique evening of music, juxtaposing the old and the modern with contemporary European jazz on December 9, alongside the mentor Jim Black.
International initiative Criss Cross, in collaboration with Improvised Music Company, has chosen the veteran and charismatic dummer to supervise the pan-European team of six virtuosos. Seeking to represent the evolution of jazz in the modern landscape, Criss Cross brought in the graduate of the Berklee School of Music.
Having lived in Berlin since 2016, Jim Black has performed alongside famous avant-garde saxophonist and label owner Tim Berne and trumpeter / composer Dave Douglas in his day. Having studied in Boston, Jim went on to form his own group AlasNoAxis with Hilmar Jensson, Chris Speed ​​and Skúli Sverrisson. Winter & Winter have released several of the group's post-rock jazz albums. He is also a third of the BBC group with alto saxophonist Bern and Wilco's Nels Cline. A warm presence, his 25 years of performing have helped bring jazz into the 21st century.
Hot Press is now offering four tickets to the extremely exciting evening of improvised jazz music in historic Freemason's Hall, Dublin. Not only that, the lucky winner will also experience a meeting with Black himself between 7:30 p.m. and 8 p.m. on the night of December 9.
For a chance to win this brilliant prize, simply complete the form below:
Revisit our November 29 interview with Jim Black ahead of the highly anticipated show here.