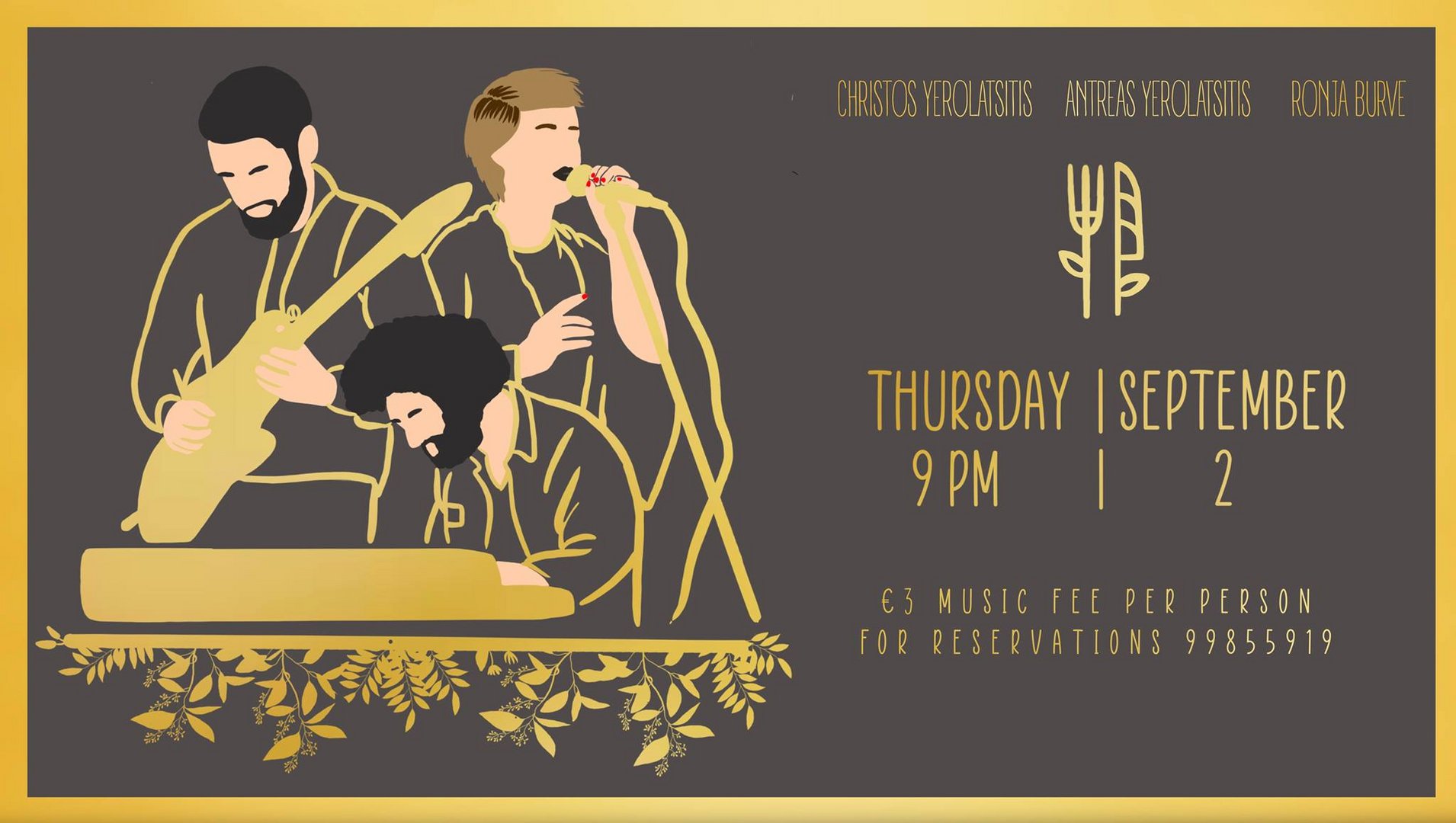 Upcoming reggae, jazz and soul performances
To maintain the island's live music scene, three musical evenings are coming up. On Saturday on the outskirts of Nicosia, DJ Haji Mike will bring his Reggae World to the Kaskanter Wine bar in Lympia. With a discography spanning over 30 years, Haji Mike on mic and turntables will play groovy reggae sounds in a relaxed atmosphere from 8pm, with the bar serving up cool cocktails to try.
The following evening, Limassol's popular Sousami bar will host the Workin 'Trio returning from their performance at the Paradise Jazz Festival last weekend in Paphos. The trio was formed last year and their music is inspired by catchy jazz swing grooves, sometimes mixed with Gospel, New Orleans and Boogaloo beats. The combination of Charis Ioannou, Christos Yerolatitis and Marios Spyrou of the Hammond organ, tenor saxophone and drums creates a unique sound playing a lesser known repertoire from the 40s, 50s and 60s as well as original tunes in the same direction.
As September approaches, the quaint Evergreen Vegan and Vegetarian Bar in Nicosia Municipal Gardens is hosting a live musical evening. Acoustic jazz, blues and soul will ring out at the bar on Thursday, September 2 as Ronja Burve, Antreas Yerolatsitis and Christos Yerolatitis take the stage. The trio have been performing together for the past five years in various setups and venues and now they will be heading to the charming Nicosia bar to perform among the trees.
Haji Mike's Reggae World
Reggae music with DJ Haji Mike. August 28. Kaskanter wine bar, Lymbia. 8 p.m.
Live work trio
The local trio play swing jazz, original tunes and music from the 40's, 50's and 60's. August 29. Sousami Bar, Limassol. 8:30 p.m. 5 €. Phone. : 96-137789
Acoustic Jazz, Blues and Soul
Live music by Ronja Burve, Antreas Yerolatsitis and Christos Yerolatsitis. September 2. Vegan and vegetarian evergreen, Nicosia. 9 p.m. 3 €. Phone. : 99-855919