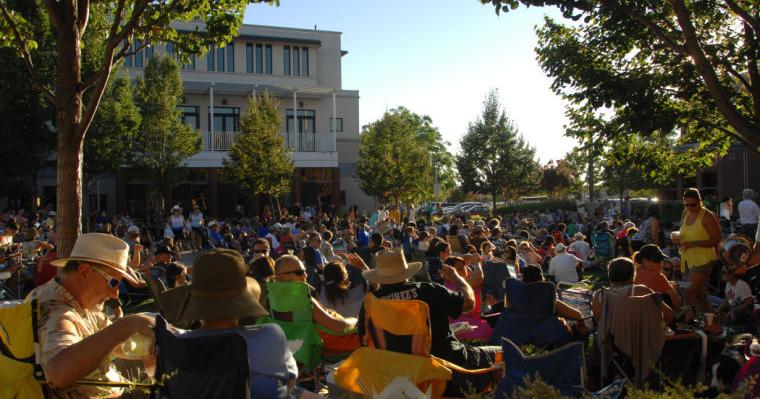 Tuesday Tunes Summer Series Continues with Local Jazz Bands | Culture
June 21 'Tuesday Tunes' features local jazz favorites 'Matt Finders and Friends' and 'Element 116' on the Shea Homes stage next to the Bankhead Theatre.
Hailing from Livermore, Finders loves performing in Livermore, especially for Tuesday Tunes, remembering his high school days when he played jazz at local festivals.
The quartet includes Karen Marguth, an internationally renowned jazz singer who has performed with Gilbert Castellanos and Pearl Django; pianist John R. Burr, singer and songwriter, who has performed and recorded with Robben Ford, Chris Cain, Paul MacCandless, Jeff Beal, Dennis Chambers and Charlie Musselwhite; and percussionist Jason Lewis, who has toured and recorded with Boz Scaggs, Michael Brook, Djivan Gasparyan, Ann Dyer and Taylor Eigsti.
Finders, bassist, composer and arranger, spent 17 years as a trombonist with Jay Leno's Tonight Show. Now he gives back to the community that raised him, leading the jazz programs at Mendenhall and East Avenue Middle Schools. He also founded Jazz Labb Music Camps and Element 116, a jazz band based in Livermore.
"It's great to get these kids playing again," he said. "It's good to have a teacher who influences you and makes you want to go deeper. The first connections you make are the ones that really benefit you later.
The show begins at 6:45 p.m. Attendees are advised that the city's municipal codes restrict the consumption of alcohol in public places.Tuesday Tunes is sponsored by Shea Homes and also funded by Fremont Bank, Las Positas College Foundation, Uncle Credit Union, Uncle Yu's at the Vineyard, The Independent, and Joan and Lynn Seppala.
Next in the series, the Chris Bradley Band will play traditional New Orleans jazz on June 21. For more information, visit lcac.org.