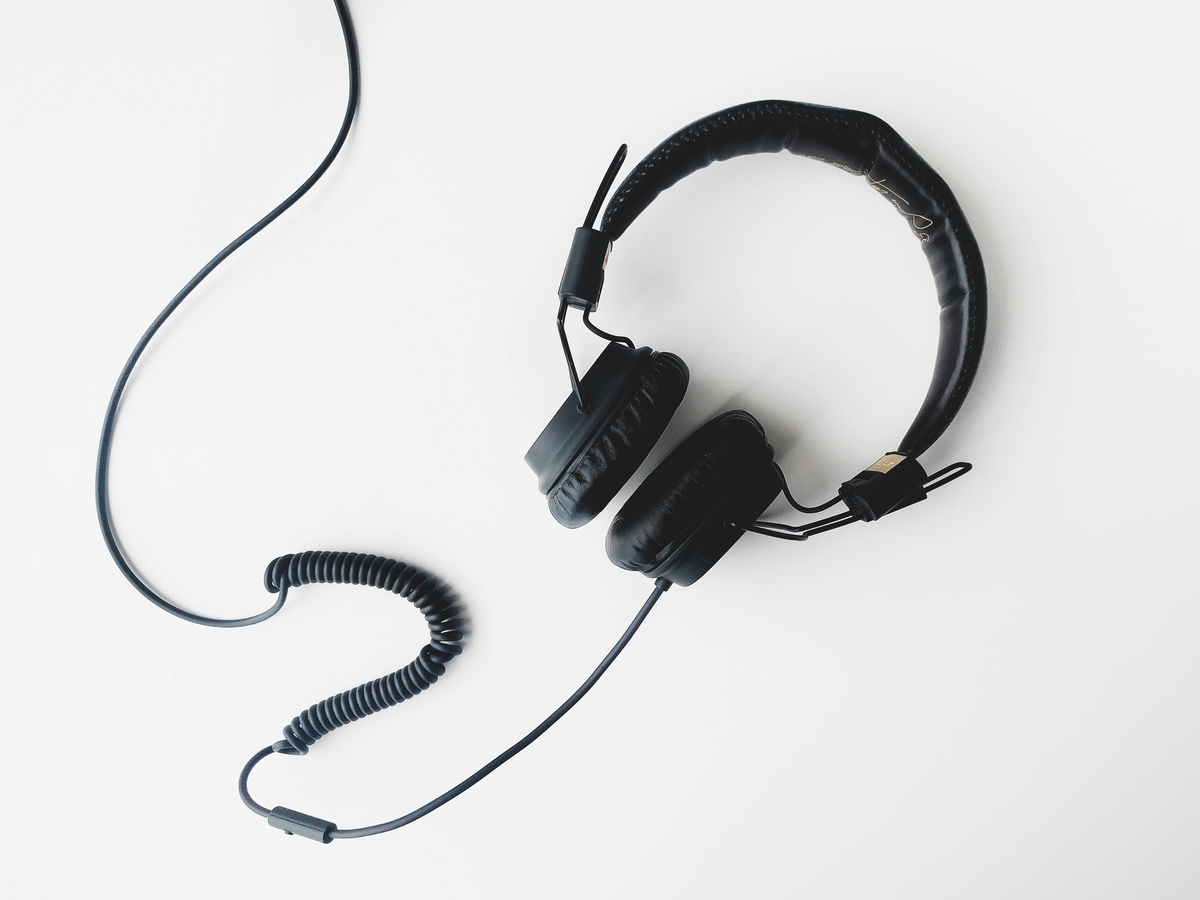 The unexpected joys of a jazz atmosphere
Faced with unknown places, I turn to music. Often it's jazz, with its standards as the backbone, because this idea of ​​improvisation, of letting new possibilities happen, seems particularly important to me when I'm away from home. During a recent trip to Vienna, starting the European leg of my literary tour, I opted for Nala Sinefro's new album, Space 1.8, which sounds like an orchestral rendition of what it might mean to wander. It's music that lives up to its name: there is space, between looping, endless synths, slow and meditative percussion, the regular bursts of a horn. It's music that takes its time, that encourages you to make peace with this wandering, rather than to cling firmly to a destination. I try to do it while traveling: wander, deviate from the norm, get away from my daily life and find the freedom that comes with it.
Despite my intentions, on the plane from London, I make plans for my landing: passport control, baggage, train, hotel, food, sleep, sleep, sleep. I'm exhausted, not just from travel – most of October 2021 was spent away from home, visiting cities around the UK – but from living in a space that constantly feels alien, days shaped mostly by anxiety. Over the past year and a half, in the face of chaos, I have found myself making plans and routines, trying to ensure safety.
It's only when I'm at passport control – and, by coincidence, I'm standing next to one of my favorite musicians, jazz trumpeter Theo Croker, dreads cascading down his back, a faint smile on the face, which, noticing my gaze, engages me in a quick and cheerful conversation and invites me to a concert he is giving in Vienna that evening – that I remember the shortcomings of my routine instinct. It wasn't until I woke up from a nap and got dressed, that I walked through the city, the quaint and pretty buildings, the light twinkling in the night, Space 1.8 in my ears once more, encouraging me to stroll towards an intimate jazz club where purple and pink lights shower the audience and the stage, this anticipation splits a smile on my face. It's only when the band comes on stage, when I find my neck swaying as the band dances with, around, to each other, with their instruments, with their notes, it's only when the gig has come and gone as i remember, sometimes security is an illusion and on the other side can be found something beautiful.
A few days later, I fly to Zurich and, after a read, with little or no cajoling, I drink too many glasses of wine, spilling from bar to bar, finally returning to my hotel so that the light of day begins to interrupt the darkness of the sky. When I wake up, it's early afternoon, and through the slight gap in the curtains, I see sunlight. I know it's too late to avoid a hangover, so I seek comfort instead, heading to a place that serves breakfast.
The place I choose is close to capacity. There is no room for one but there is a table for two; there is another solo diner, a woman of the same age as me. We are asked if we would mind sharing a table. She hesitates, me too. We both smile at this hesitation. I shrug my shoulders, as if to ask the stranger: "Why not? ". When we are seated, we come and go a little. She tells me that she is not from Zürich, that not many people are, and that she moved here, from Estonia, with her dog, who lazes in the space between our feet, to do a doctorate in neuroscience. She ask where I'm from, tapping on the copy of Colson Whitehead Harlem mix I read. When I tell her I'm from the UK, on ​​tour, and she asks me about my songwriting, my process, I go back to jazz, I'm talking about leaning into the unknown, even in the face of enormity of a blank page, in faith that it will produce a worthwhile moment. Like this, we share a table and eventually leave the restaurant, walking and chatting through the streets of Zürich, where, unlike London, it's already autumn, brown leaves crunching underfoot, yellows and red ones trying to cling to the branches. His dog runs past us. It's enjoyable beyond what I could have imagined after going to bed at 5am, and I guess that's what the willingness to roam presents: possibilities that stretch outward. infinite.
By the time I'm in Berlin a week later, I leave my hotel in the morning with general ideas of what I want to do: see art, visit bookstores, meet friends. But, now, I allow interruptions and to be interrupted often. I let myself be seduced by the cinema and eat my weight in pulled pork and potatoes. I talk until the wee hours of the morning with new friends and open another bottle when we should be going to bed. I am this wandering rhythm.
That is, until, on my way to a tapas bar to pick up a headset I left there the night before, I was hit by a car. In the minutes and hours that follow, I replay the incident, wondering if I was at fault. I wonder why the driver didn't stop to check on me instead of leaving. I realize that I will not have an answer. I make peace with it. I let the shock take its course, head to the bar, pick up my headphones, and head back to the hotel. I take a long shower and run a palm over my skin. Nothing is broken. The shock begins to fade. I text a friend asking if he wants to meet. I look in the mirror and wonder if I'm okay. I decide that I am. I get dressed and leave the hotel. It is the golden hour and the day is consumed by night.
As I walk through Kreuzberg, the twilight pierced by the glow of streetlights, I put on my headphones and let the Sinephro record play. I have to remember that while I'm heading into the unknown, I'm always open to the possibilities that might arise. I have to remember, at the end of my trip, returning to London the next day, as I watch the others start their evenings, heading for bars, restaurants and clubs, that besides everything, the anxiety, chaos, uncertainty, there is joy to be had. There is beauty here too.
Caleb Azumah Nelson's first book, The wide, won the Costa First Novel Award and will be released in paperback on February 3
This content is created and maintained by a third party, and uploaded to this page to help users provide their email addresses. You may be able to find more information about this and similar content on piano.io