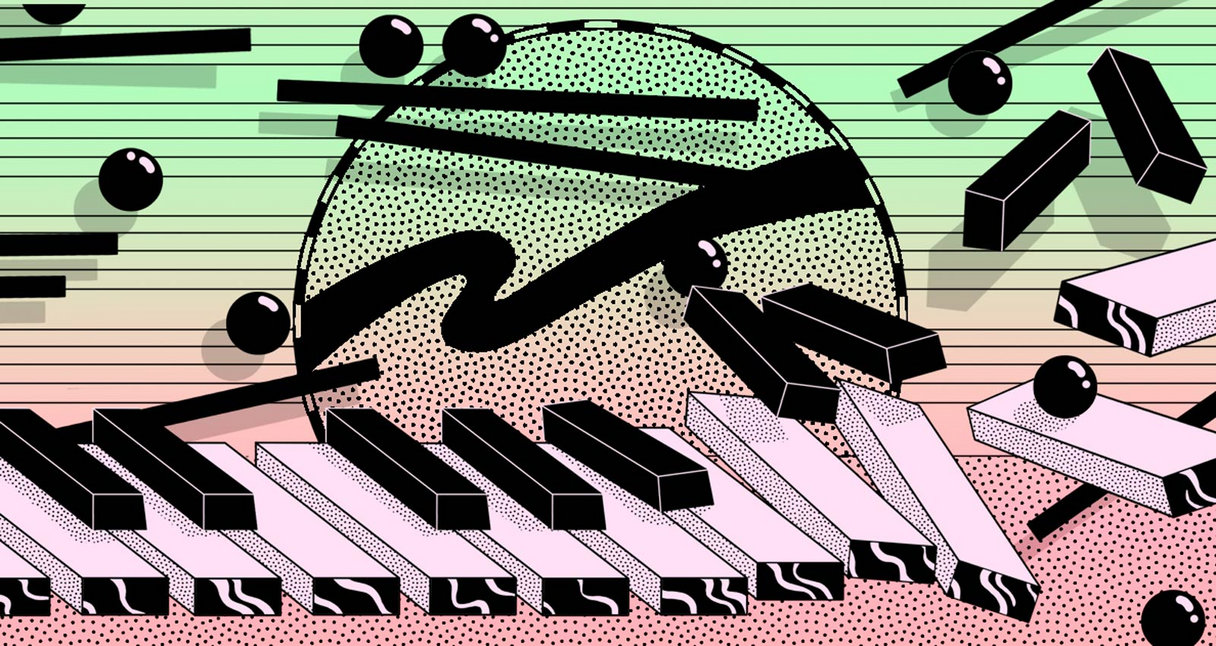 The best jazz on Bandcamp: June 2021
BEST JAZZ

The best jazz on Bandcamp: June 2021
By Dave Sumner July 16, 2021

It's summer, and the music in this column is the perfect soundtrack for the season. We're halfway through another incredibly strong year for the modern jazz scene. This chronicle is only the starting point to discover everything.
Jake Baxendale and Jasmine Lovell Smith
Sanctuary

Sanctuary goes from a gloomy mood, meant to reflect pandemic isolation, to a festive exuberance, reflecting the return to in-person contact. In the work of Wellington New Zealand composers (and saxophonists) Jake Baxendale and Jasmine Lovell-Smith, these opposing poles are only transitory states – lives necessarily adjusting to conflict, like any year without a pandemic. . Even when the tracks settle into something bordering on introspection, the duo's 11-piece ensemble maintains a tonal quality of dizzying excitement. There are echoes of the 1958 classic by James Moody Last train from Overbrook, the way these pieces focused not on the reasons for Moody's isolation, but rather on the hope for a better future. (I also highly recommend checking out Lovell-Smith's Towering Poppies recordings, which she collaborates on with musicians like Cat Toren, Kate Gentile, and Josh Sinton.)
Todd Cochran TC3
Again and again, here and now

It's a winding path that led Todd Cochran to this straightforward session. A collaborator with jazz legends during the nascent stages of avant-garde, free improvisation and soul-jazz, the pianist-composer has helped guide jazz to destinations far beyond its bop origins. For his return as session leader on Again and again, here and now, Cochran favors music that has its roots in traditional jazz and blues. With bassist John Leftwich and drummer Michael Carvin, the pianist gives a new voice to jazz standards, and with a timbre capturing the time that has passed since their birth.
Miguel Ângelo Quarteto
Dança dos Desastrados

At Dança dos Desastrados, every note, every beat has a melodic perspective in mind. This is nothing new for Miguel Ângelo. The bassist has a knack for establishing epic dialogues on the strength of his flowing melodic statements. His Porto, Portugal-based quartet with alto saxophonist João Guimarães, pianist Joaquim Rodrigues and drummer Marcos Cavaleiro is a must-see for those of you who can't get enough of the Brian Blade Fellowship or any musician with a similar approach a melody.
Tomoko omura
Branches Vol. 2

On the second installment of the Branches project, Tomoko Omura further broadens his reinterpretation of Japanese folk songs and modern pop culture as jazz arrangements. What is striking about this music is how the distinctive qualities of Japanese music and jazz come to fruition, with their commonalities defined as ties and their differences reconciled as counterpoints. I highly recommend checking out the other versions of the violinist in this collection.
Ches Smith and we all break up
Path of the Seven Colors

From an experimental music perspective, Ches Smith brings to life sounds never unleashed on the jazz scene. Applying this same approach to traditional Haitian music, he brings to life a music that was already established when jazz itself took its first breaths. At Path of the Seven Colors, this convergence of the new and the old results in a rich rhythmic dialogue that carries soft melodies along its surface. The drummer is joined by pianist Matt Mitchell, saxophonist Miguel Zenón, bassist Nick Dunston, singer Sirene Dantor Rene and master drummers Daniel Brevil, Markus Schwartz and Fanfan Jean-Guy Rene.
Jaubi
Nafs in peace

At the time of its birth 50 years ago, the spiritual jazz movement was about tracing its roots back to the places of origin and transcending the temporal plane to a higher place. In contrast, the modern incarnation of spiritual jazz focuses more on finding the bonds that unite us. The sextet from Lahore, Pakistan composed of Ali Riaz Baqar (on guitar), Zohaib Hassan Khan (on sarangi), Qammar "Vicky" Abbas (on drums), Kashif Ali Dhani (on tabla), Tenderlonious (on wind instruments) and Latarnik (on keyboards) are proof of the rewards of this tactic. Spiritual jazz with a strong modal approach, North Indian classical music and hip-hop come together in a way that sometimes reaches a state bordering on serenity.
Ben goldberg
Everything happens to be

Echoes of traditional jazz bounce off the walls of Ben Goldberg's music. The music is distorted and eerie, as if it warps under the strain of being compressed to fit the length of the clarinetist's last recording. For this session, Goldberg collaborates with musicians who have proven themselves with this kind of approach. Guitarist Mary Halvorson, tenor saxophonist Ellery Eskelin, bassist Michael Formanek and drummer Tomas Fujiwara travel through time and distance, recalling the sound of New Orleans a hundred years ago and offering a vision of what it could. to become in a hundred years.
Danilo Gallo Dark Dry Tears
A view through a slit

The melodies of A view through a slit conjure up the image of something lurking. Sometimes they have a menacing quality, like they can just trigger a wave of volatility to shatter the sweet beauty. And sometimes they do. But just as often, the quintet of bassist Danilo Gallo; saxophonists Massimiliano Milesi and Francesco Bigoni; drummer Jim Black; and guitarist Lorenzo Corti use these melodies as an entry ramp to an infectious groove and happy bounce.
Kama Kollektiv
Toivo

You would spend more time marveling at how the Kama Kollektiv conducts a melody from first note to last if it weren't for the inviting flow of music and its tendency to carry you away. The quartet composed of trumpeter Kirsi Harju, bassist Jonathan Nagel, pianist Jetse de Jong and drummer Yoad Korach create melodic and catchy music, but rhythmically elusive. The sensibilities of pop music mingle with the free spirit of modern jazz, with an occasional nod to the atmospheres of new century Nordic jazz.
Young pilgrims
We are young pilgrims

Three trumpets, two trombones, two drummers, a baritone saxophone, a sousaphone and a full tank of gasoline – the young pilgrims write music with the "pedal to the ground". But the heavy brass and the combustible attitude are all employed in the service of booming melodies and an irresistible sense of fun. This album is full of hymns to fuel the summer season.
Johannes wallmann
Elegy for an unknown species

On Johannes Wallmann's latest addition, there is an almost perfect unity between the fluid grace of the string orchestra and the gravitational force of the jazz quintet at the heart of the ensemble. The pianist finds the sweet spot where big sounds and intimate phrasing coexist. Each of the ElegyThe six pieces of, with an average duration of about 10 minutes, allow you to simultaneously enjoy the vast expanse of the compositions and the luminous resonance of any moment. Contributors to the session include trumpeter Ingrid Jensen, tenor saxophonist Dayna Stephens, drummer Allison Miller and bassist Nick Moran.
WE3
WE3

The music here emits a deep rumble, as if the earth warns of upheaval. Then, the trio of Francesco Chiapperini (on baritone sax, bass clarinet and synths), Luca Pissavini (on violone) and Stefano Grasso (on drums and electronics) set out to prove it. Even when volatility is (briefly) under control, the trio still generates all kinds of tension. The melodies are delivered in bursts, and left to the mercy of the rhythmic intensity of the trio. Riccardo Luppi and Simone Quatrana make appearances, respectively on sax and piano. (The latter also contributed to the excellent 2016 release of Chiapperini, Paradigm shift.)
Almog Sharvit
Get up or cry

Almog Sharvit achieves cohesion through differentiation. his beginnings Get up or cry is compartmentalized into expressions of psychedelic jazz, bluegrass, pop music and electronic experimentation, and each of these influences exerts its influence on individual tunes. And although nothing seems normal and nothing is the same, a singular vision emerges that connects it all.
Mario Pavone Dialect Trio + 1, Vertical blue &
Mario Pavone The Tampa Quartet, Isabelle

Mario Pavone's last two albums were released following his death in May. The sadness of losing a beloved musician is compounded by the fact that Pavone dedicated this music to his granddaughter Isabella, who herself died a year earlier; in the album notes for Isabelle, Pavone sees her own impending death as an opportunity to find her. Both albums have the feel of a man who was at peace with his present and his future. Some parts have an excitable movement – bumpy and jerky – while others wobble and sway. Pavone's Dialect Trio is made up of trumpeter Dave Ballou, pianist Matt Mitchell and drummer Tyshawn Sorey. The Tampa Quartet is made up of guitarist Michael Pavone, alto saxophonist Mike DiRubbo and drummer Michael Sarin.