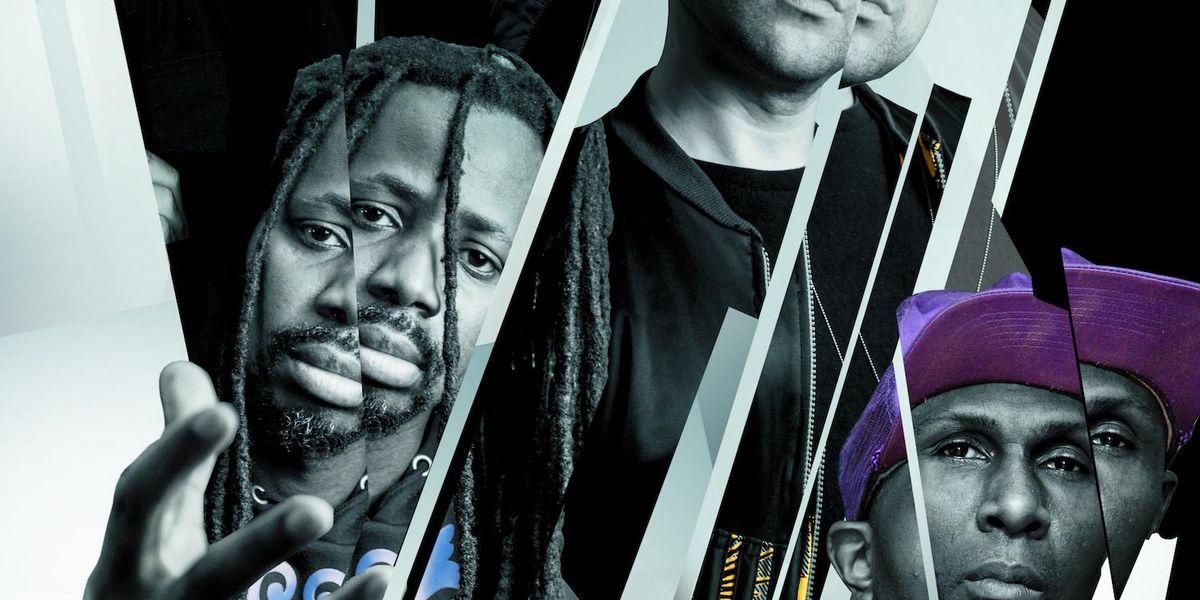 Sélébéyone: experimental hip-hop, jazz and Wolof
Wrapped in birdsong, the Senegalese filmmaker Djibril Diop Mambetthere opens "Djibril", the second title of Selebeyonewith grave certainty. In French he tells us: "You must close your eyes. Have you closed your eyes? You see points of light. Close them well. Every time you want to see the light, you have to close your eyes."
It sums up an amazing album in Xaybu: the invisible it looks like a spiraling Miles Davis as a cosmonaut lost in the geometric prisms of Africa. Free jazz in the Lost Outer Dimensions may not be for everyone, but this 'international avant-rap collective', as they like to call themselves, is less like session musicians polishing their hits. of language when the Senegalese star, Gaston Bandimicis unleashed at the heart of it all.
In wormholes of terror and abject confusion, this band's finest moments are when they search for spirituality and mysticism through the chaos of sound. Saxophonists Steve Lehman from Los Angeles and Maciek Lasserre de Paris takes advantage of the energy emanating from Bandimic. He pronounces in Wolof as if for the last time.
The fact that he and Lasserre are both Sufi Muslims gives the record a form of its own and attempts to reveal their connection to the unknown. When I manage to find him, he is in Lyon with his family. A hip-hop star back in Africa, he appears on this transatlantic album that sometimes sounds like a bad dream in an 80s movie. What's the deal here?
Bandimic describes making music as creating new worlds, citing "the symbiosis of cultures and civilizations" and how "jazz isn't symmetrical, it's another level — just like the spirit isn't palpable . It's abstract."
---
"It's an album of trying to find something," explains Bandimic, "How humans are a universe unto themselves. How we all contain the universe within us. The sun and the moon are within me. Really understanding the nature is to understand this.
It is quite clear that there is no straying from the deep in this work. "With all this connection, a human has to live as if he were alone on earth. Face to face with another person, he is face to face with himself. Hurting others is hurting yourself, you know? ".
Touring the world as a live band, they've grown from an outfit that sends files to each other online to a unit with a purpose. For them: to forge something bigger than themselves.
"We come from a system that is passed down from generation to generation as a way of life," he says, "We made this record to share our way of thinking and convey the world we want to see."
Born in Dakar, Bandimic is a back and forth between two worlds and many projects. Raising his family in France but constantly returning home. "African society wants to look like Europe. Language, fashion, television…" He pauses, contemplating how all culture is disappearing in one way or another. "The French say that their culture is in danger. They don't like Arabs eating Halal and speaking their own language, but the whole world is afraid of losing its identity.
On Xaybu, meaning "the invisible," the notion of clinging to anything seems unnatural. That in our own worlds, order and "normalcy" are as abstract as anything else. Bandimic ends our conversation asking us to be careful. "The internet has stolen our humanity. Too much perversion and freedom is abuse," he warns. "Humanity is hidden in darkness right now. Today, humans have lost their true value and wealth of spirit. It is material wealth that is taught from an early age, even in our schools. There must be more than that.
From articles on your site
Related articles on the web