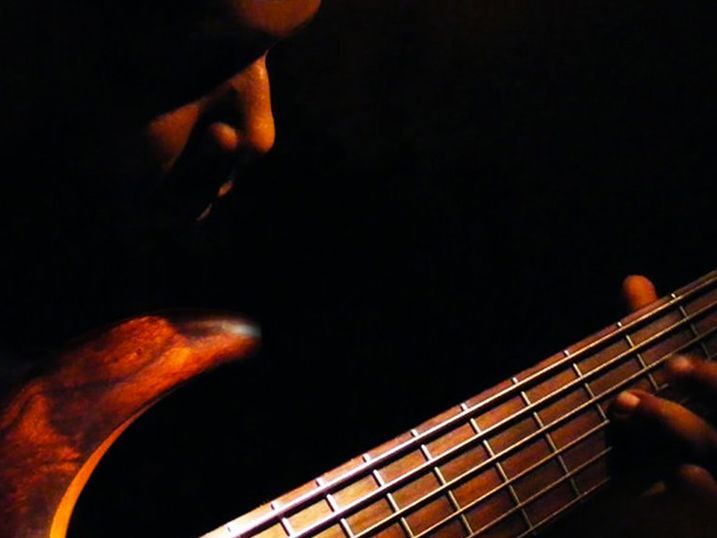 Rich Brown & The New Abeng Quartet will perform at the Jazz Sudbury Festival on September 9
Content of the article
Jazz Sudbury is thrilled to announce that JUNO Award nominees Rich Brown & The New Abeng Quartet, ES:MO, and Ernesto Cervini's JUNO Award-winning band, Turboprop, will be performing Friday, September 9 at La Grande Place des Arts hall in downtown Sudbury.
Content of the article
The incomparable Rich Brown and his ensemble, The New Abeng Quartet, take the stage at 9:45 p.m. The music of this band uses progressive concepts of rhythm, harmony and melody while keeping the listener and musicians connected and engaged.
Drawing on jazz-funk and jazz-rock influences, the music is also directly inspired by New York artists that one of the world's greatest bass players, Rich Brown, has worked with over the years. It's complex music that remains dedicated to the groove and in doing so maintains a level of accessibility that any listener can enjoy without feeling disconnected.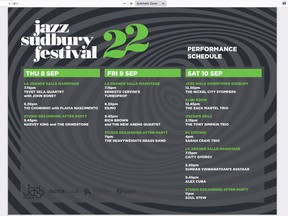 Opening the evening's festivities at 7:15 p.m. is Turboprop by Ernesto Cervini, a JUNO award-winning ensemble from Toronto. Turboprop's sound is reminiscent of Art Blakey's Jazz Messenger bands, though they cover a wide range of music from Charlie Parker to Claude Debussy to Radiohead, as well as originals by all band members.
Content of the article
They toured across Canada to rave reviews and won the 2020 JUNO Award for Jazz Group Album of the Year for their album. Plenty.
At 8:30 p.m., festival favorite Elizabeth Shepherd returns with Michael Occhipinti. After years of touring together, decorated Canadian artists Shepherd and Occhipinti have teamed up to create ES:MO, a musical duo focused on genderless creativity and exploration.
their album The weight of hope was nominated for a JUNO Award for Vocal Jazz Album of the Year. It is a collection of reimagined musical works and captivating and atmospheric original music. With extensive musical experience, international recognition and a long list of prestigious awards and nominations, including 15 combined JUNO nominations, both artists had successful independent careers before embarking on this journey.
Content of the article
To end the evening at 11 p.m. at Studio Desjardins, another great festival favorite, The Heavyweights Brass Band. For more than a decade, this Toronto-based, New Orleans-inspired brass institution has brought theatergoers to their feet and clubgoers to the dance floor with an inspiring mix of original music and covers. unexpected. It's a hard-hitting ensemble that features a seasoned mix of groove, energy, virtuosity and originality.
"It should be an amazing festival this year," said festival director Louis Simão. "We would like to thank our core audience for sticking with us, and we really hope to grow the festival through this new partnership with Place Des Arts. Live jazz is an amazing experience, and we hope people will come and see these amazing artists.
If you are going to
The Jazz Sudbury festival will take place from September 8 to 10. An all-inclusive pass to all 11 concerts costs $300, but they're limited. For more information about the festival or to purchase tickets, visit www.jazzsudbury.com. Tickets can also be purchased at the Place Des Arts box office.
Twitter: @Sudburystar