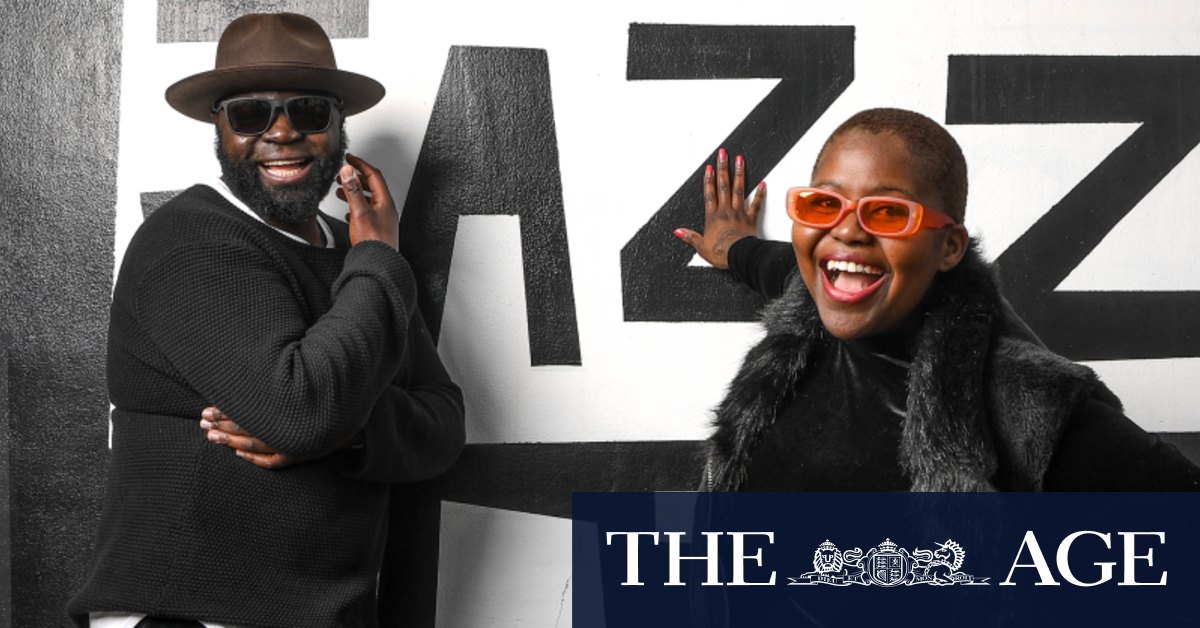 Program of the Melbourne International Jazz Festival from October 15 to October 24, 2021
[ad_1]
It wasn't going to be a year to focus on the international jazz scene, says Agrez. But it allowed them to familiarize themselves with Australian jazz, and the Melbourne scene in particular. "It has become a really exciting process. It's an incredibly diverse community, there are stories of jazz in the migrant community, in First Nations voices.
Loading
In the younger generations, he says, they have found a willingness to move away from genres – "which is a beautiful feature of jazz as an art form, this is how it stays current and continues to grow. 'to evolve ".
ZIIMUSIC is the perfect example. His full group show The experience will pay homage to the legacy of the legendary late South African jazz father "Bra Hugh" Masekela and Zimbabwean musical royalty Oliver "Tuku" Mtukudzi.
He turned to jazz after being stuck at home in lockdown, trying to make a hip hop mixtape but "I couldn't find any words." The intensity of the last year had hampered my ability to express myself ".
"My dad said to me, 'Hey listen, you're a musician, why don't you just share your culture and your music?'"
And in music he found the words he was looking for. "Playing an instrument is a unique language, it offers what words cannot," says Zii.
He teamed up with Thando, also from Zimbabwe, who recently began to rediscover the music that surrounded him as a child, right down to the lullabies his mother sang.
She likes the political side.
"Music is the most universal tool we can use to invoke change," she says. "And part of this change is not just living in the pessimism and sadness of how difficult it is, it's also celebrating how far we've come and celebrating unity."
Loading
While the pandemic lockdown has been devastating for its industry, there is a silver lining: "The promoters are definitely looking into their own backyards and giving us the opportunities that I think we so deserve. "
For those new to jazz at the festival, Agrez recommends the opening gala hosted by Eddie Perfect, featuring a spectacular international collaboration between Christopher Crenshaw of the Jazz at Lincoln Center, Vanessa Perica of Melbourne and the Melbourne Symphony Orchestra.
And for those who've been there, done that and wore the beret, he says, take a look at This World – "a jazz quartet about as loud as you can find in the country." ".
The Melbourne International Jazz Festival takes place October 15-24. Tickets on sale at melbournejazz.com.
[ad_2]