New Orleans Jazz Festival cancels due to COVID-19 concerns
The New Orleans Jazz and Heritage Festival To canceled its annual event due to Concerns about COVID-19 In the region. Organizers released a statement on the official website, announcing the reason for the difficult decision.
The Louisiana Music Festival was scheduled to take place over two weekends, October 8-10 and October 15-17, 2021
"Due to the current exponential growth of new cases of COVID in New Orleans and the region and the ongoing public health emergency, we unfortunately have to announce that the 2021 edition of the New Orleans Jazz & Heritage Festival presented by Shell, scheduled to take place October 8-17, 2021, will not occur as planned.
This cancellation is not the first for the New Orleans Jazz & Heritage Festival. The Jazz event has also canceled its 2020 edition due to the pandemic.
"We are now looking forward to next spring, where we will present the Festival according to its traditional period. The dates for next year are April 29 to May 8, 2022. "
Ticket holders for both weekend events will have the option to renew or refund their passes. An email will be sent this week explaining both processes. Ticket holders who do not respond to the email will automatically be refunded their pass on Wednesday, October 13.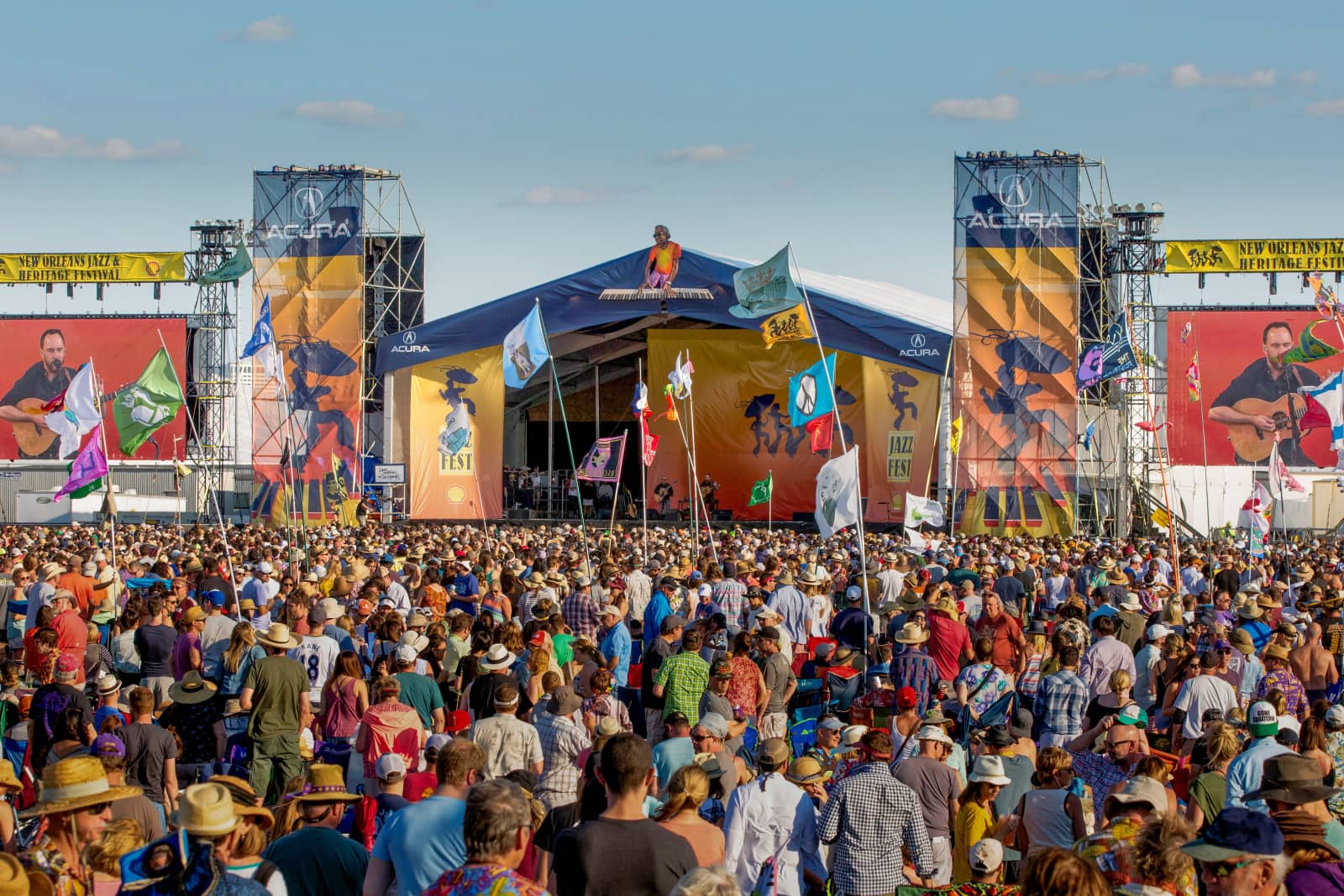 Festival cancellations and debate on implementation of negative COVID-19 vaccination passport / test requirements
Festival-goers have seen an increase in event cancellations in recent months, despite the gradual return of music concerts. European festivals such as Mysterland, Tomorrowland and Pukkelpop have canceled their 2021 events due to COVID-19 concerns and government restrictions.
The United States as a whole is debating the use of negative COVID-19 tests or vaccine passports for entry into events, in a bid to combat the increase in cases and disruption that the delta a variant in everyday life. Festivals like Summerfest and Bonnaroo have already implemented these kinds of policies to fight in the battle to curb the pandemic.
Live Nation has implemented a new policy giving artists the option to also require vaccination cards and negative coronavirus tests during their concerts. Variety released the "best practices" document signed by Live Nation CEO Michael Rapino. The report shares details about the new protocol, as well as vaccination requirements for staff and company employees. These practices will take effect on October 4.