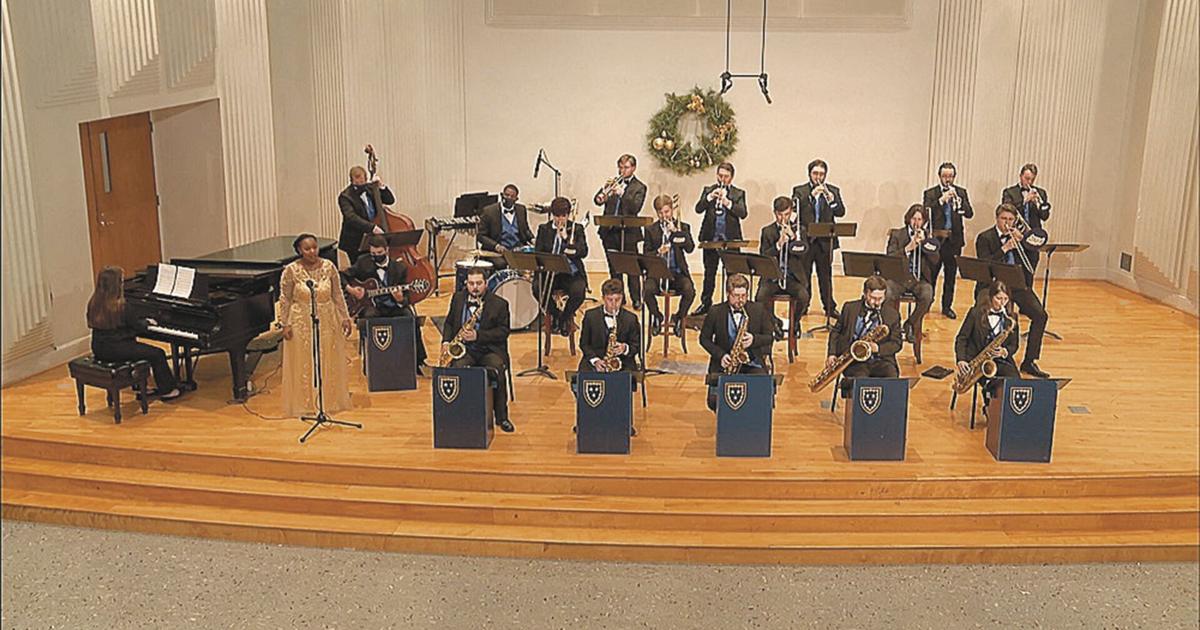 Murray State University Jazz Ensembles returns to the stage for a concert for the first time in 18 months | Local News
MURRAY – The nationally recognized Murray State University Jazz Orchestra, Jazz Workshop and Blue Jazz Combo will return to the stage with a concert on campus today at 7:30 p.m. in the Curris Center ballroom. All three groups are under the direction of music teacher and director of jazz studies, Dr. Todd E. Hill. The concert is free and open to the public, with those in attendance encouraged to follow Racer Safe and Healthy guidelines, which include wearing face masks indoors.
The 70-minute program will begin with the Blue Jazz Combo performing three small-group jazz classics: "Red Clay" by Freddie Hubbard, "One Note Samba" by Antonio Carlos Jobim and "Yes or No" by Wayne Shorter. The Blue Jazz Combo is made up of five horns and five rhythms.
The Jazz Workshop is a unique ensemble composed of five saxophones, a violin and a complete rhythm section. They will perform five selections including "Strike Up the Band" by George Gershwin, "It Don't Mean a Thing" by Duke Ellington, "Mambo No.5" by Perez Prado, "Puttin 'on the Ritz" by Irving Berlin and Louis Prima "Jump, jump and scream. "
The Jazz Orchestra is a large traditional big band comprising five saxophones, five trumpets, five trombones and five rhythms. The Jazz Orchestra will open with a tribute to the first Murray State campus dance group about a hundred years ago, "The Kentucky Stompers" with one of their "I Found a New Baby" numbers. Other selections include Sammy Nestico's masterpiece written and recorded by Count Basie, "The Queen Bee," a feature vocal for Paducah's Audri Hughes, "How Long Has This Been Going On?" by George and Ira Gershwin, "Sepia Panorama" by Duke Ellington, "Night in Tunisia" by Dizzy Gillespie, "Whisper Not" by Benny Golson and an old-school funk composition by Jeff Jarvis, "Critical Mass".
Under the direction of Dr. Todd E. Hill since 2006, the Murray State Jazz Orchestra has presented four guest concerts for the Kentucky Music Educators Conference (and a fifth will be given in February 2022). The group has made four guest appearances at the famous Elmhurst College Jazz Festival, including Outstanding Band awards and more than 25 outstanding solo performances. They presented a featured concert in 2014 at the prestigious MidWest International Band and Orchestra Clinic in Chicago, Illinois, with great success. The group sponsors the annual Jamey Aebersold Jazz Festival at Murray State, drawing between 250 and 400 students to campus each year. The Murray State Jazz Orchestra has five albums currently available on Apple Music and iTunes for download and streaming.