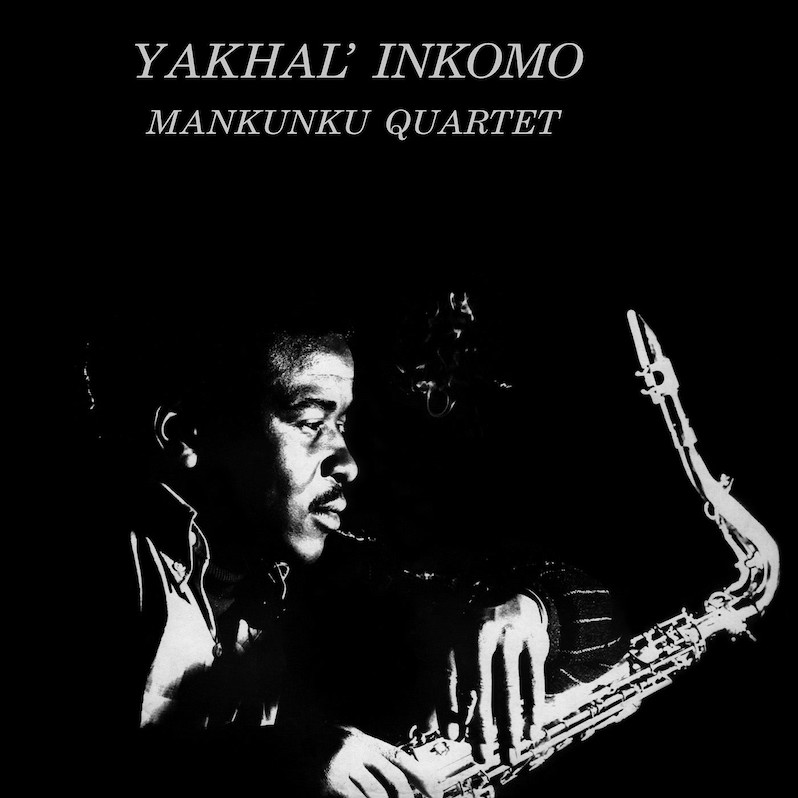 Mankunku Quartet – 'Yakhal' Inkomo': a landmark of South African jazz
The 1960s and early 1970s are often referred to as high apartheid in South Africa: the Separate Amenities Act of 1953, which legalized racial segregation of public spaces, was still in full force. The horror of the Sharpeville massacre – in which police opened fire on crowds of protesters, killing 69 people – had traumatized the nation. Growing numbers of black South Africans have been driven from their homes in some of the largest mass evictions in modern history. Following their ban, the ANC (African National Congress) had been driven underground, and many of its leaders had been imprisoned during the infamous Rivonia trial. In short, with the main source of internal resistance suppressed and a lack of support from almost all Western countries, the future for black South Africans looked bleak. Moreover, while music can be a center of communal joy, security and collective catharsis for oppressed cultures, in the early 1960s even that was made impossible by the closure of all venues that hosted audiences or mixed sets. For many musicians in the still nascent South African jazz scene, working in their home country has simply become unsustainable. In the following years a major exodus of talent occurred with major figures such as Abdullah Ibrahim, Sathima Bea Benjamin, Chris McGregor and the Blue Notes, Miriam Makeba and Hugh Masekela moving to Europe or America .
During this early era of South African jazz, much attention was paid to the incredible work of these exiled musicians. Abdullah Ibrahim – then known as Dollar Brand – and Samitha Bea Benjamin would next work with Duke Ellington. The Blue Notes became notable on the European free jazz scene. Perhaps the most commercially successful, Hugh Masekela would become the popular face of South African music in America.
While many left the country, a significant group of musicians remained, continuing to live and work during the height of apartheid. Among them was the young saxophonist Winston "Mankunku" Ngozi. Raised by a family of musicians from the Western Cape, Ngozi, inspired by a mix of local musicians and famous American players, would gradually forge a reputation as a young artist with a unique talent. Staying in South Africa at this time proved consistently difficult. A story goes how, while performing at Cape Town City Hall, Mankunku, billed as Winston Mann, was forced to perform behind a screen while a white musician mimed his notes on stage. In the eyes of the authorities, you could not see black artists playing such complex music.
In 1968, against a backdrop of political desperation, forced displacement and segregation, Mankunku brought together Lionel Pillay (piano), Agrippa Magwaza (bass) and Early Mabuza (drums) to record an album that has since become a benchmark for generations of Jazz artists. South Africans. Yakhal'Inkomo, or Bellowing Bull, is a stunning and timeless record that deserves recognition not only within the South African jazz pantheon, but also among the pioneering American albums from which it drew inspiration.
The original version of Yakhal'Inkomo, recorded on July 23, 1968 at the Johannesburg studios of Manley Van Niekerk, consists of only four tracks. The first two, "Yakhal' Inkomo" and "Dedication (To Daddy Trane & Brother Shorter)", are original compositions by Mankunku, while the other two, "Doodlin'" and "Bessie's Blues", are compositions by Horace Silver and John Coltrane respectively.
Beginning with the title track, Mankunku introduces a theme that permeates the entire album: beneath a relaxed and cheerful surface, there is a secret vein of protest. As any political resistance would inevitably be silenced, Mankunku, like many financially unstable and politically suppressed musicians, was forced to hide his rebellion in a commercially viable, non-confrontational package. The Zulu title, which translates to Bellowing Bull, has been interpreted by white audiences as an evocation of the stereotypical pastoral lifestyle of the pre-colonial era. This vision of a tribal black existence appealed to the authorities, content to confine black cultural production to old clichés. As Gwen Ansell wrote in Soweto Blues: jazz, popular music and politics in South Africa, "A rural image of cattle roaring on the way to the slaughterhouse was…well in tune with the censors' stereotype of appropriate African subjects." In reality, the bellowing bull was a much more resonant image for black audiences. Although Ray Nkwe's liner notes state that the title is an expression of Mankunku's grief over the loss of John Coltrane, Mankunku would describe the bellowing bull as a depiction of "black man's pain"; the distress of a bull watching the slaughter of its fellows. In an interview in Ansell's book, he explains how listeners would reassure him that they heard his message; that they understood what James C. Scott called the "hidden transcription". In short, once you listen beyond the playful tone, a much more complex expression is revealed. It is music that is both deeply enjoyable and imbued with a quiet resistance.
As for the track itself, "Yakhal' Inkomo" revolves around a simple and elegant I-II harmonic progression. Mankunku's motif asserts itself, dissipates in a wave of bubbling notes, before returning to comfort with a series of brief high-pitched, joyful bursts. The solos of Mankunku and Pillay are magnificent, Mankunku sometimes drifting into a stylistic expressionism reminiscent of Coltrane or Pharoah Sanders. Soon after, Pillay's bluesy solo shifts from the lightness of the established E-flat major key to a darker minor phrasing. This is perhaps the only moment that brings the passionate political subtext to the surface of the track.
There is another understated but powerfully subversive element to Mankunku's music: the subtle integration of Xhosa and other indigenous musical styles into a conventional American jazz context. Indeed, there is an intriguing circularity between African and African-American jazz of the time. As Mankunku turned to the work of John Coltrane, artists like Coltrane and Sanders incorporated elements of African music into their own work. In a conversation celebrating the record on All About Jazz, Salim Washington recalled that Mankunku went so far as to call Coltrane a Xhosa musician. Although Mankunku's inclusion in this musical legacy may have been limited by commercial necessities and political context, the influence is there. Referring to the timbre of Mankunku's game, Salim Washington explains in his essay, Exiles/Inxiles: different axes of South African jazz at the end of apartheid, how "during his solos [Mankunku] frequently uses a technique that resembles umngqokoloor Xhosa overtone singing.
The second track, another original composition, is also notable for Yakhal'Inkomo even less ubiquitous in South Africa. "Dedication (To Daddy Trane & Brother Shorter)" is a beautiful ode to the American muses of Mankunku. Their influence is clearly apparent in the song, Mankunku's modal playing reflecting the broad melodic steps pioneered by Coltrane. Aside from another pair of excellent solos, the track also demonstrates the quality of the album's recording; Pillay's piano tones sound exquisite as they enter the track.
The two remaining tracks, "Doodlin'" and "Bessie's Blues", are interpretations of jazz standards by Horace Silver and Coltrane. The swinging 12-bar blues of the first is perfectly captured by the quartet while "Bessie's Blues" introduces the explosive energy of Coltrane's hard-bop work. As the album approaches, the track demonstrates both the technical virtuosity of the performers and the passionate spirit of the project. It's a fitting ending to the record and a loving tribute to the legend who died a year before the album was recorded.
Yakhal'Inkomo clearly made a strong impression on the people of South Africa, becoming one of the best-selling jazz records of all time in the country. Given the horror of this period of history and the lasting scars it inflicted on the country, it is worth considering the role of art in these times of immense struggle. The album is a demonstration of music's ability to simultaneously enable a moment of relief and inspire revolutionary zeal. Its importance within the liberation movements cannot be overstated. Perhaps, in the case of Yakhal'Inkomoit is this unforced blend of protest, subtle indigenous styles and contemporary jazz that has made this record one of the most important albums in South African musical history.
---
Support our site – Subscribe to our Patreon: Become one of our monthly patrons and help support an independent media resource while gaining access to exclusive content, shirts, playlists, mixtapes and more.