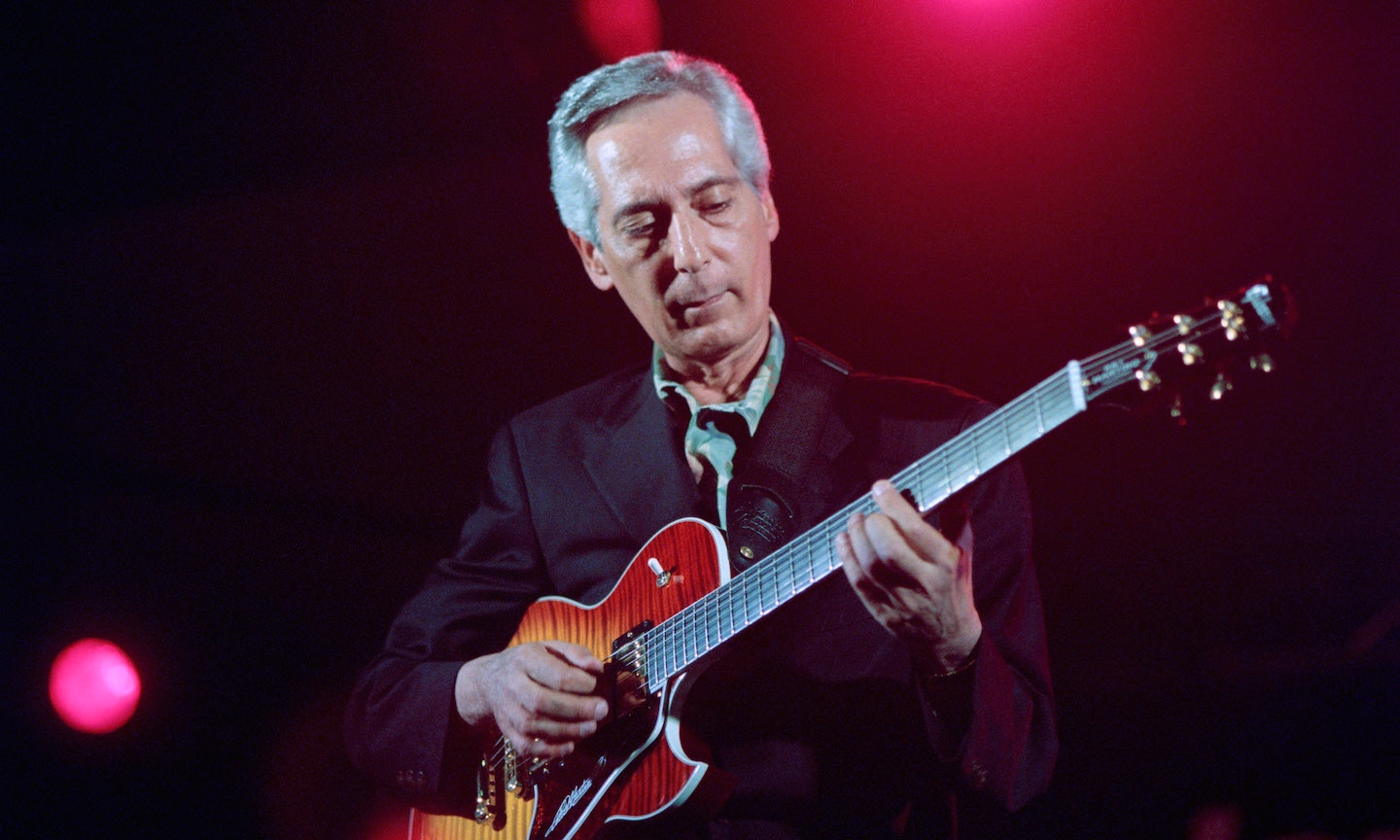 Legendary jazz guitarist Pat Martino dies at 77
Internationally acclaimed jazz guitarist pat martino died at the age of 77. The news was confirmed by Martino's longtime manager, Joe Donofrio.
Martino's story is almost as impressive as his virtuoso playing. He started playing professionally at the age of 15 and eventually became one of the great jazz guitarists of the 1960s. He was forced to make a remarkable comeback after undergoing brain surgery in 1980 to correct an aneurysm that caused him to lose his memory and completely forget how to play.
He worked early on with bands led by Willis Jackson, Red Holloway and a host of organists including Don Patterson, Jimmy Smith, Jack McDuff, Richard "Groove" Holmes and Jimmy McGriff. After playing with John Handy (1966), he began leading his own bands and leading sessions for Prestige, Muse and Warner Bros. who found it welcoming influences from jazz, rock, pop and avant-garde world music into its advanced hard drive. bop-style.
Martino is widely celebrated for his 1967 album, El Hombre. Martino was only 22 when he made his debut with this soul-jazz album influenced by Grant Green, which immediately presents him as a guitarist with a promising future. The organ (courtesy of Trudy Pitts) features prominently, imbuing the album with an archetypal mid-'60s soul-jazz aesthetic. Martino, however, is not one to settle for cliches. Even though he was relatively young, he already had his own sound and style.
Martino has released a number of critically acclaimed albums with blue note including 1997 All sides now and 1998's Stone Blue (with Joyous Lake). In 2001, Martino released a live album recorded at Yoshi's in California. Two years later, he teamed up with saxophonist Joe Lovano to Thinking group. In addition, Remember: A Tribute to Wes Montgomery appeared on Blue Note in 2006.
The Philadelphia musician was also an extremely kind player, eager to share his knowledge, through written manuals on approaches to guitar playing.