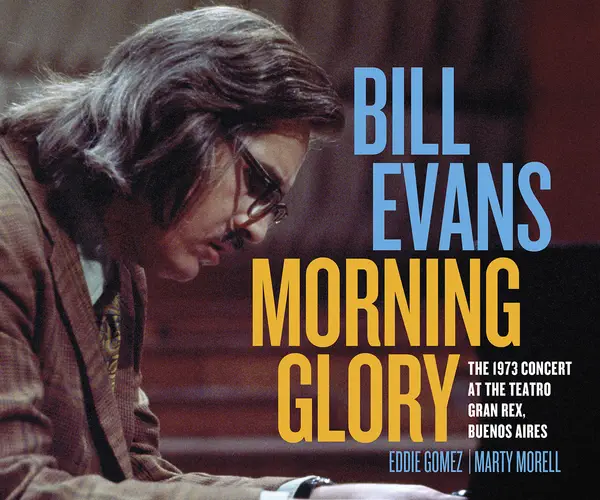 Jazz Album Reviews: Trio Discs with Tyshawn Sorey and Bill Evans
By Steve Feeney
Percussionist Tryshawn Sorey has released a trio of standards that could very well make it to my Best of 2022 list and a pair of "new" releases featuring legendary pianist Bill Evans.
Tyshawn Sorey Trio, Mesmerism (Music Yeros7)
Bill Evans: Inner Spirit (Resonance Recordings)
Bill Evans: Morning Glory (Resonance Recordings)
The talents of Tyshawn Sorey (b. 1980), winner of the MacArthur "genius" scholarship, especially struck me as a little rarefied. I keep promising that I'll give his many albums another try after a first listen, but I rarely do.
Last year, Sorey collaborated with Vijay Iyer and Linda Oh on the trio's record Worried (ECM). (artistic fuse critique) There, at last, I was able to approach him as a drummer without having to navigate the usual atmospheres and complexities first. Others agreed – the album landed near the top of many Best-of-2021 polls.
Now the burly percussionist has released a trio record of standards that could very well make it onto my annual 2022 list. Mesmerism features pianist Aaron Diehl and bassist Matt Brewer, both established but perhaps underrated pros, in a set of standards from various vintages.
Putting the disc on without really looking at it first, I was surprised by the opening montage. After the dramatic intro, I thought: Wait a minute, isn't that a Horace Silver tune? It is, indeed – "Enchantment", a track originally on the 1956 album six silver coins.
Silver's gift for mixing hard bop punch with beautiful melodies is crisp and clear. There's also a notable nod to Ahmad Jamal in the lushness of Diehl's chords over Brewer's choppy bassline. Meanwhile, Sorey blends and accentuates the juxtaposition to perfection.
Muhal Richard Abrams' "Two Over One" continues to build on the comfortable mix of personalities within this trio. Abrams knew how to reach out without pulling too hard on the shapely feel of his pieces. You are never lost, but you must look into his work. As with the silver tune, the rich rumble of the performance here admirably rewards repeated careful listening.
Paul Motian's "From Time to Time" is traversed in a more daring way, with piano plinks and plunks, a suspenseful grounding of the bass, and the leader's assortment of taps and shimmers taking us somewhere quiet – but not completely restful. A hint of gratifying sounding at the end is welcome.
Back on solid ground, the trio's version of Duke Ellington's "Rem Blues" sways nicely via a bass march, its straightforward theme floating on Sorey's deep pulse.
Sorey expressed his admiration for the work of pianist Bill Evans (1929-1980). Here, he delivers a spacious but deepened version of "Detour Ahead," a classic track that Evans revisited early in his career. But, for me, the feel of the master comes through most clearly in an extended "Autumn Leaves" practice session where Sorey/Diehl/Brewer aim for and deliver rhapsodic bliss.
Speaking of Evans, there have been quite a few "new" releases featuring the pianist in recent years. Some time ago I played with the argument – although I eventually denied – there may be too many of these posthumous "finds" (some of these sessions were available before, as bootlegs). Finally, the fact that there is no Evans to discover confuses me more. Fortunately, we are not there yet.
Two recent double CD releases feature the late and great pianist in live trio recordings from Buenos Aires in the 70s.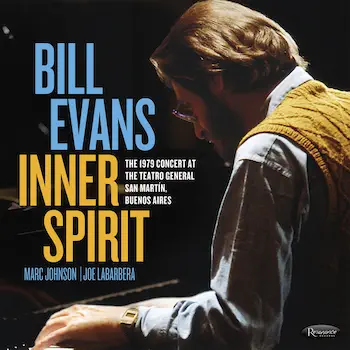 inner spirit was recorded in 1979 at the Teatro General San Martín with Marc Johnson (bass) and Joe LaBarbera (drums). The Johnson/LaBarbera unit was the last the pianist would play with – his excesses were catching up with him. (LaBarbera, in his memoir Times Remembered: The Final Years of the Bill Evans Trio, written with Charles Levin, recounts Evans' harrowing final years, as does Laurie Verchomin, Evans' last girlfriend, in his book The big love: Life and Death with Bill Evans.)
Despite the frontman's addiction to narcotics, LaBarbera noted that Evans could still, remarkably, rally around the keyboard and produce first-class music. This disc is a fine companion to what are perhaps the definitive performances of the same trio, which can be found on the two discs of The Paris concertwhich were recorded two months later.
inner spirit includes some of the tunes that will make up the repertoire of Parisian recordings. There's the lovely, sweet Evans' original "Laurie," dedicated to the aforementioned young woman who was there until, just under a year after that recording, she and LaBarbera accompanied him on his last trip to the hospital.
George Gershwin's version of "I Loves You, Porgy" is a highlight of the album, paced and executed with care. And the oft-recorded "Nardis" is a thrill ride for everyone, especially LaBarbera.
A set from 1973, recorded at the Teatro Gran Rex and titled morning glory, features Evans with Eddie Gomez (bass) and Marty Morell (drums). The emphasis is, not unusually, on romance. Two favorites for me here are "Who can I turn to?" and the transcendent "My Foolish Heart". But it's accomplished, well-recorded music. Maybe this outing is a bit more relaxed than the last gig. Or is it the listener's projected ease, knowing that there was still a moment to go for Evans at this point?
---
Steve Feeney is originally from Maine and attended schools in Maine, New Hampshire and Massachusetts. He holds a Master of Arts in American and New England Studies from the University of Southern Maine. He began reviewing music on his own for the Portland Press Herald/Maine Sunday Telegram in 1995. She was then asked to review theater and dance as well. Recently he added BroadwayWorld.com as an outlet and is delighted to contribute today to artistic fuse.