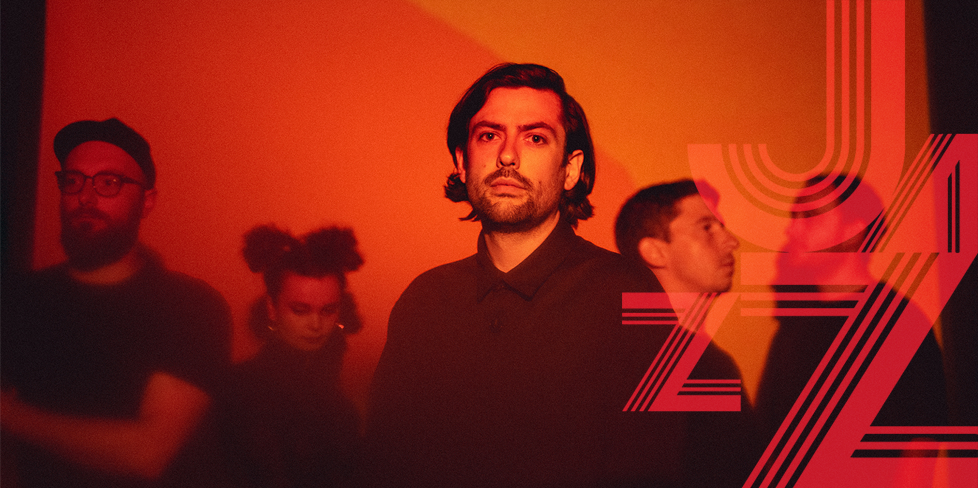 Ishmael Ensemble @ Brilliant Corners Jazz Festival
SUPPORT ROBOCOBRE QUARTET + AFTER THE PARTY WITH K.W.A. DANIEL AND KAIDI TAHAM
Led by producer and saxophonist Pete Cunningham, Ishmael Ensemble's richly inventive 2019 debut album "A State Of Flow" marked them as an explosive new force, infusing lush cinematic compositions with left-handed dub and electronic sensibilities. reminiscent of the musical landscape of Bristol. Named contemporary album of the month by The Guardian and MOJO's Jazz Album of The Month, it saw the band record Maida Vale sessions for Gilles Peterson and Tom Ravenscroft, as well as appear on compilations for Brownswood Recordings and Soul Jazz Records.
Their latest album 'Visions Of Light' took the band even further and will come to life in Belfast with Pete Cunningham on sax. & Electronic, Holysseus Fly on vocals & Keys, Jake Spurgeon on bass & Synthesizers, Stephen Mullins on guitar & Rory O'Gorman on drums. Do not miss.
ROBOCOBRE QUARTET
Robocobra Quartet is undoubtedly one of the most exciting bands to emerge from these islands in recent times.
Improvisation and experimentation are at the heart of the group's approach. DNAwhether in the fluidity of their line-up or in their unique self-produced records, which flirt with choral groups and string sections – almost intentionally at odds with their ostensible roots as a post-punk band.
A group firmly on the "must-see" list, where Robocobra Quartet leads, others follow.
K.W.A. AND KAIDI AFTER THE PARTY
Virtuoso performer, multi-instrumentalist and true sonic innovator Kaidi Tatham, once dubbed the "Herbie Hancock of the UK" by Benji B, teams up with Bounce Culture and BBC Kwame Daniels of Radio Ulster for a no-holds-barred practice session that is sure to end Brilliant Corners on a high.
Expect a mix of jazz, soul, afrobeat, funk and disco. Bring your dancing shoes!