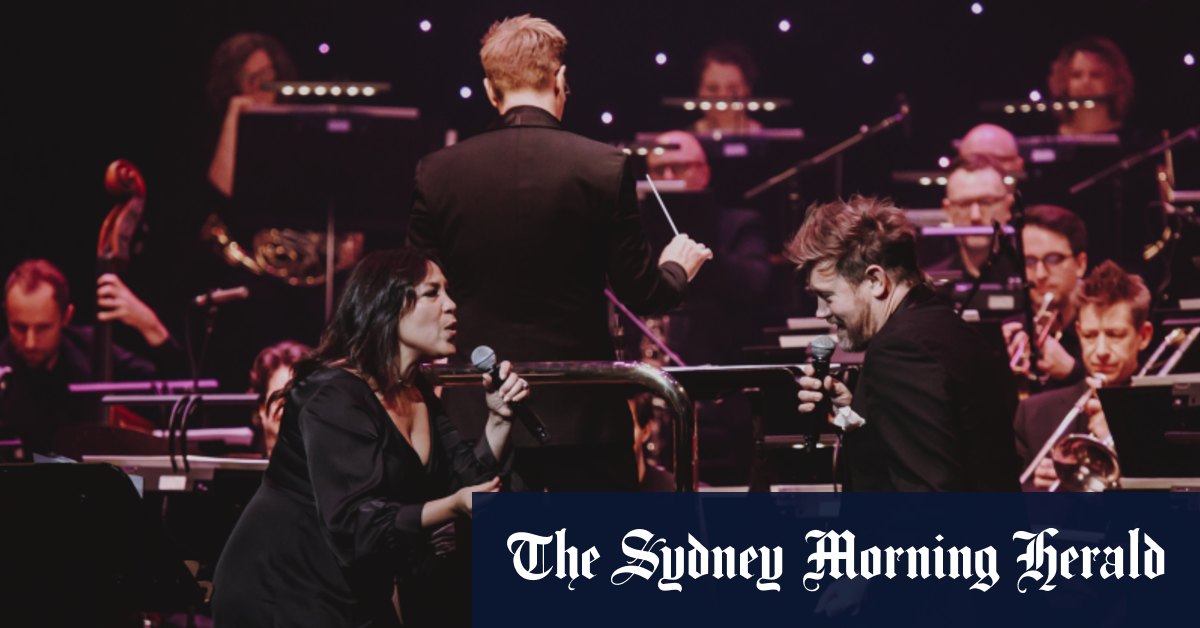 In a little miracle, jazz returns to Hamer Hall
[ad_1]
Melbourne International Jazz Festival Gala
November 26, Hamer Hall
After COVID killed the Melbourne International Jazz Festival 2020, Hadley Agrez (the festival's CEO) and his team were determined not to let this year's event suffer the same fate. Not wanting to admit defeat when the festival couldn't go into October as planned, they frantically juggled artists and venues to reinvent the program into a four-day event (December 2-5) and scheduled the opening night gala at the end of November. Their tenacity paid off, and on Friday night it was like a small miracle walking into Hamer Hall – along with 1,700 other patrons – and seeing a stage teeming with musicians against a starry backdrop.
Loading
This co-presentation of the MIJF and the Melbourne Symphony Orchestra featured the OSM alongside the Vanessa Perica Orchestra (a superb big band of 17 musicians), led by a rotating group of local singers. With a repertoire of familiar jazz standards and Eddie Perfect as an awesome host (and occasional singer), the show was clearly designed to appeal to a large audience. The emphasis was on airy swing and creamy ballads, with most arrangements by Chris Crenshaw of New York's Jazz at Lincoln Center Orchestra.
Some numbers were more effective than others, and not all singers had songs suited to their style (Harry James Angus seemed particularly uncomfortable). Other singers shone. Thando's impertinence struts in the colors of the gospel Little baby blues was utterly persuasive, and Kate Ceberano radiated warmth over Lark and a deep tenderness on A song for you.
For me, the last two acts of the evening (both arranged by Perica) were the most satisfying moments of the evening. At peacocks, singer Michelle Nicolle reveled in the rich orchestral colors and slipped through angular melodic intervals with unerring balance. And the composition of Perica Rebrahmanization made for a majestic finale, the OSM and the big band revel in the joyous propulsion of the air that takes us in its wake.
The Booklist is a weekly newsletter for book lovers from book publisher Jason Steger. Get it delivered every Friday.
[ad_2]