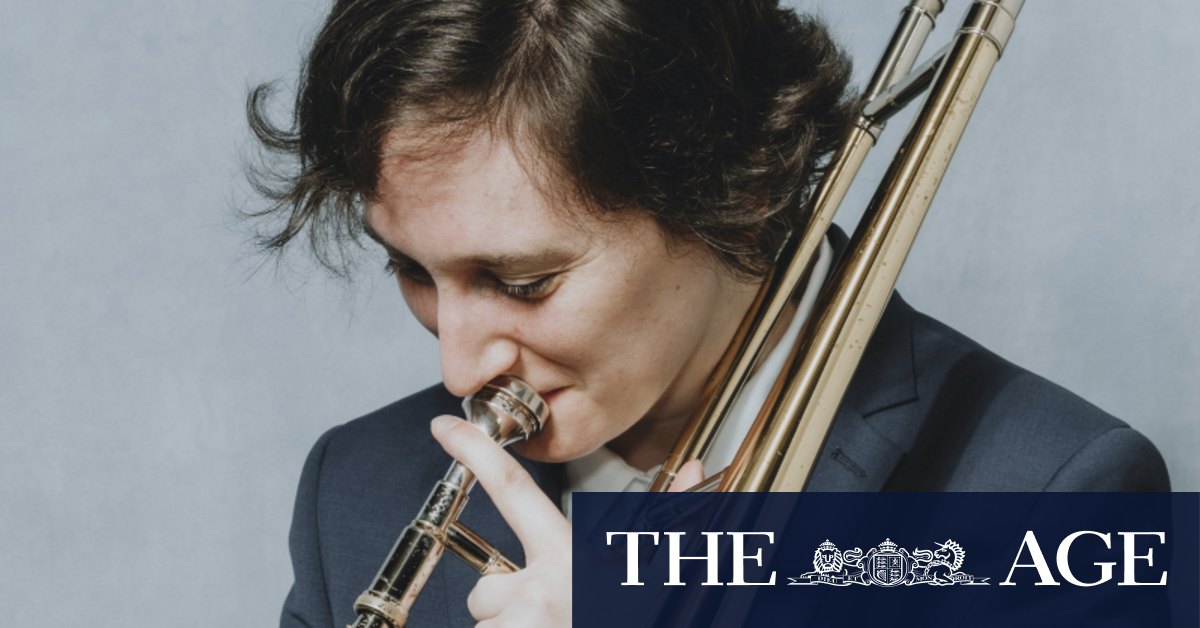 event overflowing with new sounds
[ad_1]
MELBOURNE INTERNATIONAL JAZZ FESTIVAL
December 3-5, various locations
Music can trigger deep memories. And, as one of the panel discussions at this year's Melbourne International Jazz Festival explored, it plays a vital role in anchoring those memories in the first place. The 2021 festival featured several projects from the formative experiences of artists' childhood and adolescence, from the exhilarating concert by gospel-steeped Emma Donovan to Ellie Lamb's marvelous sequel examining the anxiety and confusion around. notions of identity and gender.
These two shows were emotional highlights of this year's program, in large part given the artists' strong personal connection to the material they presented. Lamb (trombonist, songwriter, and leader of the festival's Take Note program featuring female, non-binary artists) plunged into difficult emotional terrain to create a powerful six-part sequel, Between worlds. Under Lamb's direction, a superb byte evoked melancholy reveries, stirred wildly, teetered on the verge of chaos, and ultimately emerged with a surge of self-acceptance.
Donovan's collaboration with Paul Grabowsky has focused on hymns, gospel, and country tunes that she grew up listening to and singing in her community. Grabowsky's imaginative arrangements for his seven-piece group served to magnify the beauty and power of Donovan's remarkable voice, which simultaneously invoked earth and air as she poured her wit into each phrase. The songs were interspersed with stories that underscored how much this music shaped the singer, and it was clearly a joyful and deeply moving occasion for everyone on stage.
Another First Nations artist, Amos Roach, also drew on family and cultural traditions for his festival commission. Inspired by six seasons of Gariwerd country (in the Grampians), the work featured the pulsating and hypnotic buzz of Roach's yidaki (didgeridoo) accompanied by a trio of native dancers and three musicians from the Australian Art Orchestra. While the elements of jazz sometimes felt more like a corollary of texture than a fully integrated aspect of songs and dances, it was always a fascinating work with rich potential for development.
The festival schedule was also replete with album launches, many of which had been repeatedly postponed thanks to COVID. Two outstanding bassists from Melbourne (Sam Anning and Tamara Murphy) presented the music of their latest releases – Anning with his septet and Murphy with his quartet Spirograph Studies.
Loading
that of Anning Oaatchapai explores darker and more complex worlds than their previous album, and their stellar band demonstrated remarkable unity of purpose as they swayed between light and shadow. Murphy's Spirograph studies produced music that seemed to float in the air, with each player shaping independent lines that intertwined to create a sense of perfect balance.
[ad_2]