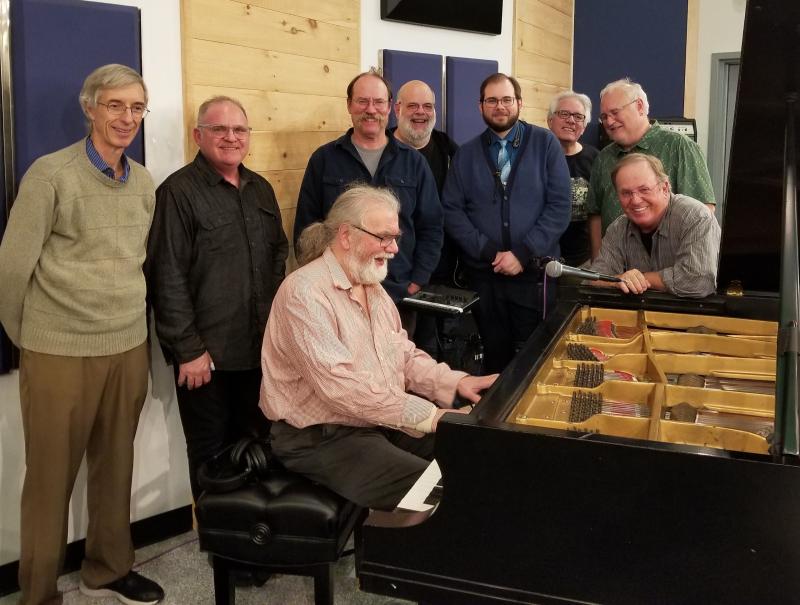 Delmarva jazz musicians create unique versions of holiday favorites
Just days ago, seven of Delmarva's most talented jazz musicians came together at the Mid South Audio recording studio in Milton to create their own brand of Christmas music for Resort's Backstage Pass live music series. broadcasting. Their renditions of holiday favorites will air in stereo from 2-4 p.m. Christmas Day, Saturday, December 25, non-commercially during The Rehoboth Foodie's Beach Eats airing weekly on WGMD 92.7FM and WUSX 98.5 FM. Clips will also air throughout the weekend on both stations.
The Cape Town region has a thriving music community and many local players have become household words. Joe Holt, a master of jazz improvisation (and certified music therapist), takes the lead on the concert grand piano at Mid South Audio. Holt plays with many regional jazz bands and performs regularly at Mainstay in Rock Hall, Maryland. He is joined by jazz drummer Mike McShane. In addition to working with Holt, McShane provides the beat for Shore Jazz, Billy Carlins Band, Holly Lane and True Blue Jazz, to name a few. Electric and acoustic basslines are provided by Bob Taylor, who has toured extensively with David Bromberg and is the bassist for Pennsylvania-based band Llama Dalis. The group will be completed by Cody Leavel, former student of the Glenn Miller Orchestra, on saxophone, flute, clarinet and vocals. Leavel performs with Hammond Hot! Jazz Trio and everyone's favorite show band, The Funsters.
Jazz vibraphone virtuoso and arranger Paul Midiri also brings his talents to the sessions. Midiri, along with his brother Joe, conducts the 18-piece Midiri Brothers Orchestra as well as various small band ensembles. He is joined by none other than guitarist Billy West, who adds his distinctive style to regional bands Big Hat No Cattle and Bird Dog & the Road Kings. Cape Gazette restaurant columnist Bob Yesbek gives us a glimpse into his musical side by providing the sound of the Hammond B-3 organ and jazz synthesizer. He leads local bands 2nd Time Around and Hammond Hot! Jazz trio.
The Christmas Sessions at Mid South are co-produced by Joe Holt and Bob Yesbek. Special thanks to Resort Broadcasting Executive Producer Walt Palmer, Mid South Audio Owners Kevin and Debbie Short, Sound Engineer Frank Marchand and Touch of Italy Catering for feeding (very well!) the musicians and the studio team during the recording sessions. Tune into 92.7 FM or 98.5 FM at 2 p.m. on Christmas Day for two uninterrupted hours of Christmas carols performed by seven of Delmarva's local and regional jazz musicians.