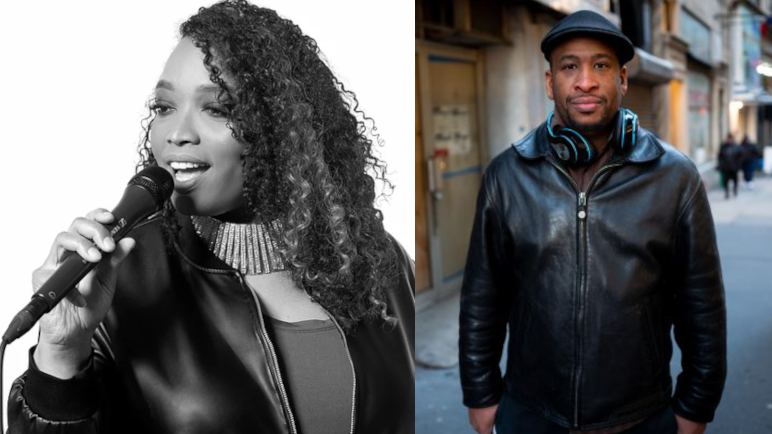 Dara Tucker and Greg Bryant Head to Rudy's Jazz Room | Nashville Cream
Music City has been fortunate for many years to have the jazz-centric husband-wife duo of Greg Bryant and Dara Tucker in its music community. The loss of Nashville has been the gain of New York since the couple moved out just months before the pandemic.
They are enjoying significant success on several fronts. Bryant is the host of the late night program Jazz after hours on WBGO-FM, one of the country's premier jazz stations. He is also co-host of the award-winning weekly podcast Jazz United with journalist and critic Nate Chinen. Meanwhile, Tucker – winner of multiple Nashville Independent Music Awards, recognizing her place as one of the best female singers in town – released her stunning new LP. Dreams of Wake: Music for a better world in May. The album mixes his distinctive approach to jazz standards with some remarkable original tunes. It has already been selected by an international publication Jazz side as one of the best of the year, alongside records like Sons of Kemet Black into the future and Vijay Iyer Trio's Worried.
Bryant and Tucker return to Nashville for a weekend at Rudy's Jazz Room. Friday night, July 23, Bryant and keyboardist Paul Horton will once again rock the bandstand under the name of Competition. Their specialty is bold and unpredictable cuisine with a jazz base and a range that spans many idioms. They will be joined on this occasion by drummer Derrek Phillips, one of the three percussionists who contributed to Prelude n ° 1, Horton's recent solo album under the name No.Stress. On Saturday, Tucker takes the stage to officially celebrate her new record, and she will be supported by a rhythm section that includes pianist Matt Endahl as well as the Bryant-Phillips duo. Tucker will perform both the originals and his renditions of classics written by Marvin Gaye, Stevie Wonder and James Taylor, which feature new arrangements.
These are two must-see nights for fans of imaginative, thoughtful and daring improv material with a connection to pop. Tickets for the Friday show and the Saturday show start at $ 25 each and are available now through Eventbrite.
Say goodbye to Greg Bryant and Dara Tucker
Another look: the most recent versions you shouldn't miss
Competition loves fuzzy categories, in person and on their new EP
The Guardian and the Poet Speak of the Power of Black Communities in "The Ballad of Dick Gregory"
"Sunset on Saturn" by No.Stress is a subtle exercise in tension