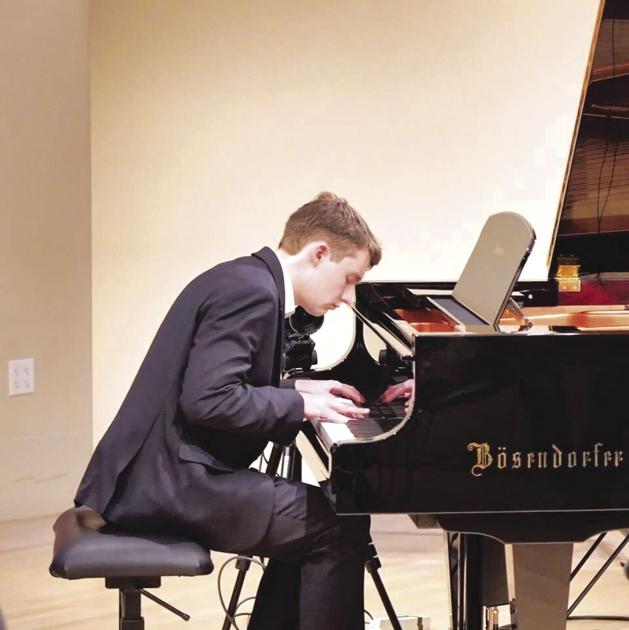 CTC to host jazz trio in guest artist performance at Anderson Campus Center | Local News
[ad_1]
The Department of Fine Arts at Central Texas College will host a jazz trio on Tuesday for their fall semester guest artist performance. The featured artists are Wade Girton, Connor Kent and Young Heo. The concert is at 7:30 p.m. at the Anderson Campus Center.
Girton is a pianist and educator from the Dallas-Fort Worth area. He was a finalist in the 2017 and 2019 American Jazz Pianist competitions and led a group that won third prize in the first International Henqin Cup in Zhuhai, China. He is currently an Assistant Professor of Jazz Piano at Tarleton State University.
Drummer and percussionist Connor Kent has performed and taught in the United States, Canada, Central America, Europe and Asia. He has performed with some of the biggest names in jazz such as Danilo Perez, John Patittucci, Joe Lovano, George Garzone and Luciana Souza. Kent was a member of the seven-time Grammy-nominated group One O'Clock Lab, while earning a bachelor's degree in jazz studies from the University of North Texas. He co-directs "Paragon", a modern jazz trio that recently released their debut album, "Kin". Kent recently moved to Dallas after accumulating years of professional experience on the New York and Boston music scenes. He is currently Assistant Professor of Drum Set at Tarleton State University.
Originally from Seoul, South Korea, Heo is a Dallas-based professional jazz bassist and has performed with Ellis Marsalis, Adonis Rose, Delfaeyo Marsalis, Stefan Karlsson, and Bernard Wright. He has also recorded over 20 albums including One O'clock Lab Band 2013.
Heo attended the University of Texas at Arlington and began performing with the UTA Jazz Orchestra and top jazz combo. During his studies, he received several jazz scholarships and awards, including the Bill Snodgrass Endowed Jazz Scholarship Award. He currently plays and teaches in Dallas.
Tickets for the guest artist's performance are $ 5 at the door. Proceeds will go to the CTC Concert Series Scholarship Fund. A reception will follow the show to allow guests to meet the artists.
[ad_2]