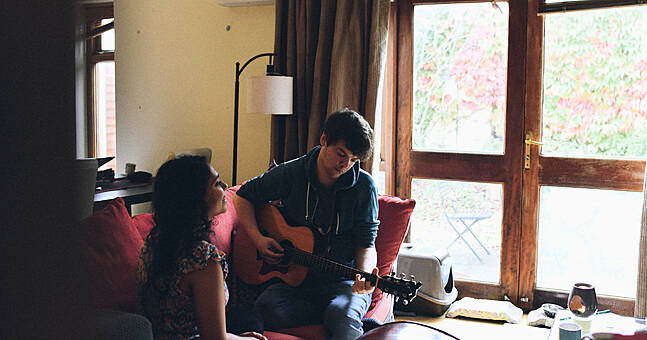 Christian Wethered will give an intimate concert at Arthur's Jazz and Blues Club
Christian Wethered has just released his stunning new single 'Wait'.
Dublin-based singer-songwriter and poet Christian Wethered has announced an intimate gig at Arthur's Jazz and Blues Bar on October 22.
Wethered will share the stage with Sachita Suryanarayan on backing vocals and Evin O'Brien on electric guitar. The show is co-directed by Monaghan singer-songwriter Paul Sherry. Following his performance on the main stage at Beyond the Pale festival, he will bring the autumn vibes to the Liberties pub.
This announcement follows the release of Wethered's latest single "Wait", as well as its single and music video "La Madeleine" chosen for screening at the Dublin International Short Film and Music Festival.
His first album 2021's My Little Garden was featured in the top 30 folk album of the year. Wethered is an acclaimed poet and musician, winning the 2021 Melita Hume Prize for his first book of poetry Port. Her talents for poetry and music blend together, allowing her to stand out from the crowd with her own unique style.
This show will be acoustic and intimate, contrasting with his recent sets Beyond the Pale and Electric Picnic. Tickets are on sale now.
Listen to "Wait" below: