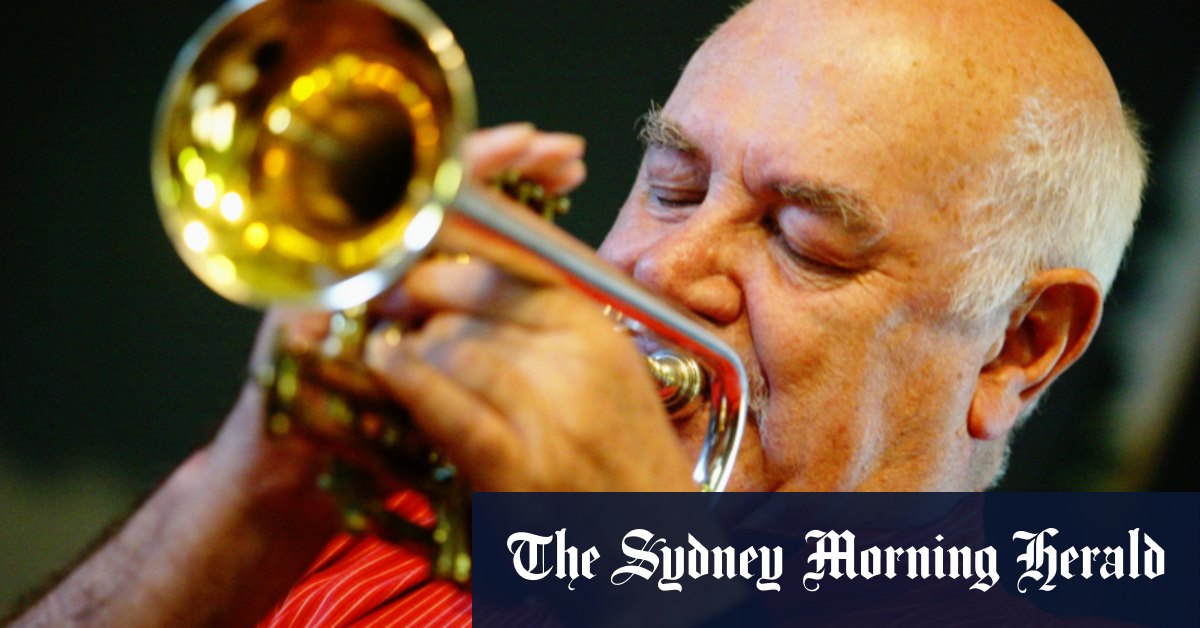 Bob Barnard propelled Australian jazz to world high note
In 1974, he formed his own band with Chris Taperell (piano), John McCarthy (clarinet), John Costelloe (trombone), Wally Wickham (bass) and Lawrie Thompson (drums). The band enjoyed a long residency at Rocks Push, then Sydney's premier jazz club. They toured extensively across Australia, before taking the international jazz scene by storm. At the 1976 Bix Beiderbecke Festival in Iowa, for example, the audience went wild. They had never heard of anything like this: a non-American band playing jazz (originally from the United States) so much better than a lot of Americans. How, they wondered, was this possible? For international audiences, Australian jazz had arrived – and it was here to stay.
Bob's band has toured America, Canada, South East Asia, UK, all over Europe. They even played in Tehran, in the days leading up to the overthrow of the shah. Back home, Bob was a household name; in 1980 the streets of a new housing estate on Queensland's Gold Coast were named after Bob and the members of his band, an honor not usually given to musicians. Our house often hosted musicians from abroad: big names like Cat Anderson, Bobby Hackett (who ate cornflakes in our living room), Kenny Ball, Acker Bilk, Oscar Peterson and many others.
As a solo artist from the mid-1980s until his retirement about five years ago, Bob toured the world – accompanied by his wife Danielle whom he married in 1993 – performing and recording with the biggest names in international jazz. He has appeared several times at all national and international jazz festivals, often as headliners. He even had an entire jazz festival named after him, the Bob Barnard Jazz Party, held annually between 1999 and 2008 in Melbourne. During his illustrious career, he has made countless recordings: under his own name, as a sideman or as a guest artist.
Bob often talked about career highlights, such as recording naked dance (1961) with brother Len; performing with Louis Armstrong on the tarmac at Sydney Airport in 1963; registration Music until midnight in 1980, where he was accompanied by a large string orchestra under the direction of pianist Kenny Powell; Do just having fun (1987) with singer Ricky May.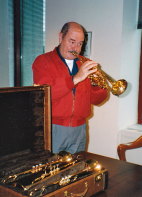 It was an integral part of the iconic the Lord of the Rings series composed by John Sangster. Never underestimated, he recorded a reinterpretation of pieces from the classical repertoire with the pianist Julian Lee in 1979. He received the Order of Australia in 1990 for his considerable contribution to Australian music and his role as an ambassador of Australian jazz; in 2010 he was inducted into the Australian Bell Jazz Awards Hall of Fame.
In 2012, with his writer daughter Loretta, he wrote his pictorial memoir, which barely scratched the surface of a life well lived. Over the past few years, although his mind has remained razor sharp, Bob's physical health has steadily deteriorated. He especially regretted not being able to attend the concerts of other musicians. He retained his sense of humor, however: the day before his death, he told a few jokes, always reveling in puns and the absurdity of life.
Loading
Bob has mentored thousands of musicians and been admired across all musical genres. Since his death on May 7, 2022 from complications associated with prostate cancer, there has been an astonishing torrent of tributes from around the world, with people acknowledging his unquestioned influence and generosity of spirit.
A master musician, a gentleman, Bob is survived by Danielle; his children from his first marriage to Patricia Greig: Loretta, Tony and Adam; four grandchildren, a great-granddaughter and stepsons Marc and Philip Boass.
The musical gene, if such a thing exists, has been passed down to sons, Tony (guitar) and Adam (drums), and grandsons, pianists Beau Golden and Casey Golden. They say music is in the blood. Maybe they are right.
Your essential guide to the best things to see and do in and around the city. Sign up for our Culture Fix newsletter here.