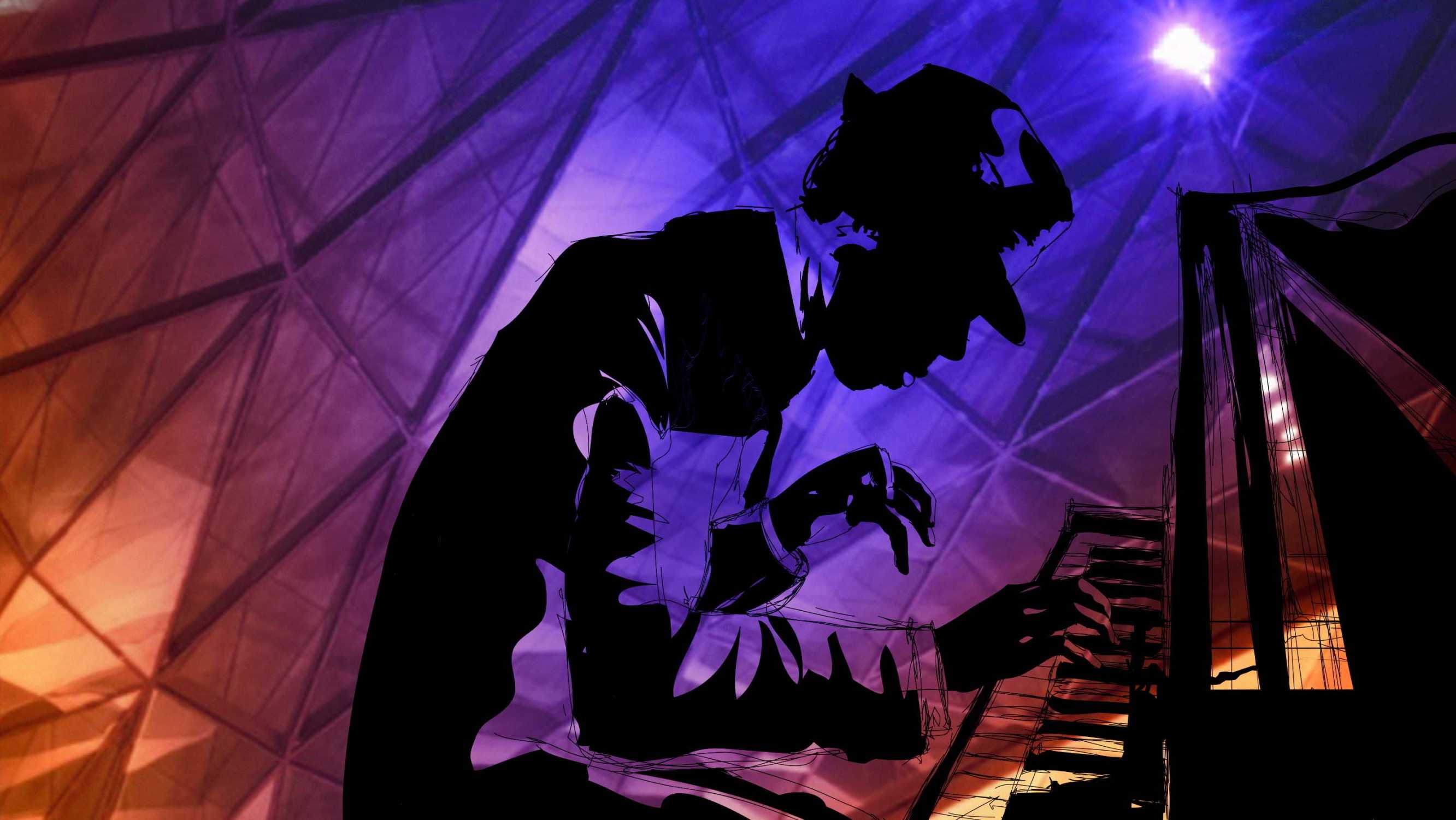 BMW Welt Jazz Award 2022. Six pianists and their international ensembles will compete for the "Key Position".
Munich. In 2022, the BMW Welt Jazz Award will enter its 13and season. Following the theme "Key Position", selected exceptional jazz ensembles will perform in six evening concerts from March to April in the unique atmosphere of the Double Cone at BMW Welt. The events will feature musicians from Germany, Sweden, Israel, Italy, Spain and the UK. With a prize totaling 15,000 euros, the BMW Welt Jazz Award will be presented to the winner of the final on July 9, 2022, in the auditorium of BMW Welt.
After the series of six evening concerts, an expert jury will select two ensembles to perform in the final concert. In addition to a cash prize of 10,000 euros, the winning set will receive a specially designed trophy by BMW Design. The finalist will receive 5,000 euros. In addition, the audience favorite with the highest average across all concerts will receive a cash prize of 1,000 euros.
Dieter Reiter, Mayor of the City of Munich: "This spring, jazz fans can expect the piano keys to go up in flames at BMW Welt on Tuesday evenings, because this year's edition of BMW Welt Jazz Award is dedicated to an instrument as popular in the jazz world as it is versatile – the piano. The impressive concert series not only speaks to the extraordinary and vibrant scene that is contemporary jazz music, but also gives us all the opportunity to enjoy great musical moments for free. I would like to thank the BMW Group for this lasting and long-term cultural commitment. »
"After two years of deprivation, we all yearn for the thrilling experience of a sold-out concert or festival. In these exceptionally difficult times for artists, the BMW Welt Jazz Award functions as an important sign pointing the way to normality. The prize offers talented artists, as well as their respective ensembles, the opportunity to show off their skills in playing the piano. We are delighted to welcome ensembles from the UK, Italy, Spain, Israel, Sweden and Germany," said Ilka Horstmeier, BMW AG Board Member, Chief human resources and labor relations.
Evening concerts of the BMW Welt Jazz Award 2022

March 8, 2022 Julia Hülsmann Trio

March 22, 2022 Jacob Karlzon Trio

April 5, 2022 Anat Fort Trio

April 12, 2022 Giovanni Guidi Quintet

April 19, 2022 Marco Mezquida Trio

April 26, 2022 Ashley Henry Quartet
Concerts in the Double Cone at BMW Welt are offered free of charge; however, places are limited and cannot be guaranteed. Doors open at 6:00 p.m., concerts start at 7:00 p.m. BMW Welt is following the latest social distancing and hygiene rules that apply to events.
the last gig showcasing the two shortlisted finalists will be at the BMW Welt auditorium on July 9, 2022 at 7 p.m. Tickets will be available from March 8, 2022 at München Ticket.
This year's events will once again be hosted by Hannah Weiss, winner of the BMW Welt Young Artist Jazz Award 2019. Raised in Basel and Zurich, she was surrounded by music of all genres from an early age. Since graduating in jazz vocals from the Munich Academy of Music in 2018, Hannah Weiss' career has grown steadily with performances in various ensembles and concert projects.
Jury
The jury, chaired by Olivier Hochkeppel (journalist for music and cultural affairs, Süddeutsche Zeitung), consists of Heike is lying
(Musicologist, Music and Musical Theater Division of the Cultural Affairs Department of the State Capital Munich), Christiane Böhnke-Geisse (Director of schwere reiter Musik),
Roland Spiegel (editor and jazz expert at the German broadcasting station Bayerischer Rundfunk BR‑KLASSIK) and
Andreas Kolb (Editor of JazzZeitung.de and nmz – neue musikzeitung).
Artists and ensembles

March 8, 2022: Julia Hülsmann Trio
Berlin pianist Julia Hülsmann is one of the selected German musicians "who are giving new impetus to the world of European jazz", said the jury of the SWR Jazz Award back in 2016. Hülsmann first came to prominence with lyrical interpretations for the label ACT in collaboration with eminent singers such as Rebekka Bakken, Anna Lauvergnac and Roger Cicero. Since joining ECM in 2008, she has to date released seven albums, all featuring her inimitable, delicate and completely stripped down piano performances performing her own compositions. At the heart of each project is his trio with bassist Marc Muellbauer and drummer Heinrich Köbberling, who have been performing in this constellation for 20 years. This year, the current German Jazz Prize winner and her trio will be on stage at the BMW Welt Jazz Award.
March 22, 2022: Jacob Karlzon Trio
Swedish musician Jacob Karlzon is one of the outstanding jazz pianists to emerge from Scandinavia in recent years. After a long period as an accompanist for singer Viktoria Tolstoy, Karlzon has made a name for himself on the international scene with numerous personal projects. Combining his passion for improvisation with unexpected rock rhythms and an open style characteristic of Scandinavian jazz, he prefers the term "alternative artist" to that of jazz pianist. True to his own style, Karlzon's albums to date show influences ranging from Ravel to hard bop, metal to EDM, fused effortlessly by his preference for minimalist melodies. He is currently in Munich to promote his new album "Wanderlust", released by Warner and with the other members of the trio, bassist Morten Ramsbøl and drummer Rasmus Kihlberg.
April 5, 2022: Anat Fort Trio
Pianist Anat Fort is one of the Israeli artists raised in New York who continue to leave their mark on contemporary jazz. Fort has since returned to Israel, a move that has in no way slowed her international career. Since 2007 she has released her albums on the Munich label ECM with her latest album "Birdwatching" featuring Italian clarinetist Gianluigi Trovesi as guest star. Like many of his great fellow jazz pianists, Fort prefers performing in a trio with bassist Gary Wand and drummer Roland Schneider. Various experiences, including his most recent collaboration with guitarist and tango singer Shlomo Ydov, the trio has been his favorite ensemble for more than 20 years and a constant throughout his artistic career. The resulting confidence allows for unparalleled freedom of improvisation, as seen on their latest album "Colour", released by Sunnyside Records, and soon to be heard on BMW Welt.
April 12, 2022: Giovanni Guidi Quintet
While still a teenager, pianist Giovanni Guidi truly impressed trumpeter Enrico Rava, Italian jazz superstar, at Rava's jazz workshops and has been his lifelong accompanist ever since. In this capacity and increasingly with his own projects and ensembles, Guidi has since made a name for himself on the international stage. For his current program "Avec le temps", he and his fellow trio members, bassist Joe Rehmer and Portuguese drummer João Lobo, were joined by two other prominent names in the Italian jazz world: woodwind player Francesco Bearzatti and guitarist Roberto Cecchetto. The ensemble favors impressionist, lyrical and bluesy sounds, as evidenced by their tributes to the poet, composer and singer Léo Ferré or the recently deceased trumpeter Tomasz Stańko.
April 19, 2022: Marco Mezquida Trio
Pianist Marco Mezquida is one of the most versatile and productive representatives of the Spanish jazz world. Known from an early age as a "prodigy", "piano workaholic" and "musician of a century" in his native country, this artist born in Menorca has, at the age of 34, recorded more than 30 albums to date. He improvises solo and delivers programs in duo, trio or orchestra. Drawing inspiration from sources as diverse as Ravel, Skrjabin, Bach and traditional American jazz, Mezquida's work is best described as a modern, pioneering interpretation of Spanish folklore. This can also be seen in his work with flamenco guitarist Chicuelo, a project that has had great success both in Germany and internationally, or his most recent work "Talismán", which he recorded with cellist Martín Meléndez and drummer and percussionist Aleix Tobias. .
April 26, 2022: Ashley Henry Quartet
The last of this year's BMW Welt Jazz Award evening concerts will feature its youngest participant. 30-year-old London pianist Ashley Henry graduated from the Royal Academy of Music in 2016. Widely known as a prodigy, Henry was offered the opportunity to perform alongside legends such as Terence Blanchard and John Toussaint. year and was invited as the youngest participant to date to play with Robert Glasper at the International Piano Trio Festival. His nomination as Guest Resident Musical Director at London jazz clubs "Jazz Café" and "Ronnie Scotts" and his Jazz FM Award nominations in two categories in addition to being named "Breakthrough Act of the Year" by Fader Magazine secured his big breakthrough in 2017. On top of that, Ashley Henry's acclaimed debut album, "Beautiful Vinyl Hunter" cemented his status as a multi-faceted artist in 2019.
If you have any questions, please contact:
Business communication
Teacher. Dr Thomas Girst
BMW Group Cultural Engagement Manager
Telephone: +49 89 382 24753
Email: [email protected]
Website: www.press.bmwgroup.com
Email: [email protected]