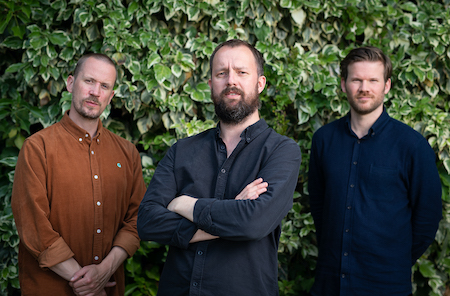 Austria's Saalfelden Jazz Festival is back with a bang
---
By Peter MargasakIAugust 16, 2022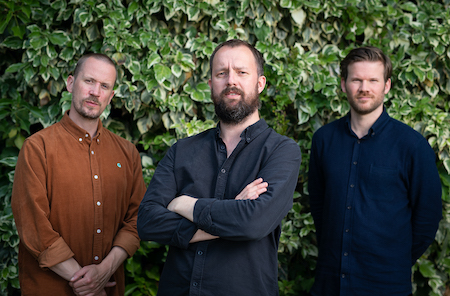 Jazz Festival Saalfelden, the revered Austrian event that takes place every summer in the titular venue nestled in the Alps, is that rare institution that has managed to avoid any closure due to the COVID-19 pandemic. Timing was on its side in 2020, when a decrease in warm-weather infections allowed organizers to stage a scaled-down version of the festival, dubbed Jazz Saalfelden Weekender. Its 41st edition will take place from August 18 to 21.
"The guests' enthusiasm for our festival and their relief at finally getting back to culture made up for all the extra effort we faced," festival producer Daniela Neumayer says of this abridged version. A more robust edition followed last year, and this year not only is the event coming back with a vengeance, but more musicians will be featured in 2022 than any previous iteration, with over 250 artists descending on the region, roughly an hour away. from Salzburg.
Of course, Corona has hardly disappeared, and the festival asks its participants to observe safety measures and to avoid the festival if they are sick. As if to affirm its renewed vitality, this year's program gives a rare place to large ensembles, with no less than four international big bands performing: the LUME–Lisbon Underground Music Ensemble from Portugal, the Christoph Cech Jazz Orchestra Project from Austria and two sets from Norway. : the Trondheim Jazz Orchestra in a special collaboration with pianist Jason Moran and the Supersonic Orchestra of Gard Nilssen.
As with previous editions, the organizers deliberately incorporate the breathtaking panoramas and natural wonders of the region as key elements of the program. "We have to use this natural environment and our geographical location to create a unique symbiosis of music and nature for our visitors," explained Neumayer. For the past two years they have presented intimate concerts in nature, with participants hiking to see performances in the mountains or the forest, and this year will feature a new initiative with a sunrise event. performed by trumpeter Lorenz Raab and trombonist Alois Eberl on a boat in the middle of Lake Ritzensee. "With its breathtaking mountain panorama, it is certainly one of the most beautiful places in Saalfelden, a festival location that has been on our minds for quite a while."
Clearly, the pandemic is not the only crisis facing the world. This year, Saalfelden lined up dissident Russian post-punk band Pussy Riot in an act of solidarity with Ukraine. Saalfelden has long been ranked as one of Europe's most progressive jazz festivals, and this year's curation by artistic director Mario Steidl lives up to that reputation; ultimately, the emphasis on high-quality music trumps any conceptual or thematic vanity. Jason Moran, who will also play a solo performance over the weekend, is the latest in an impressive array of jazz innovators who have worked with the ever-forward-looking Trondheim Jazz Orchestra, including Chick Corea, Anna Webber, Joshua Redman and Stian Westerhus. For this performance, the band's venerable bassist Ole-Morten Vågan created new arrangements for a book of indelible Moran compositions to navigate together. There are other top-notch American ensembles, such as the Vijay Iyer Trio and rising Chicago spiritual jazz dynamo Isaiah Collier & the Chosen Few, and the duo of trumpeter Cuong Vu and drummer Ted Poor.
The main line of programming, as usual, offers insight into some of Europe's most exciting sounds, whether it's the electro-jazz mash-up of Y-Otis, a Berlin quartet led by saxophonist Otis Sandsjö and powered by sui generis Swedish expat bassist and producer Petter Eldh, who himself would appear in several constellations, including drummer Gard Nilssen's fantastic trio Acoustic Unity and his raucous big band the Supersonic Orchestra, which consists of a who's virtual who of contemporary Scandinavian jazz. Nilssen is one of two artists in residence this year, along with genre-blind Austrian drummer Katharina Ernst. Each will play in several disparate contexts. There are lots of ad hoc bands and jam sessions throughout the weekend. Neumayer says: "We will again be organizing spontaneous concerts, called flash mobs, which will be initiated by clarinetist and bass saxophonist Siegmar Brecher, which will only be announced via our official festival app, just 15 minutes before the start of the concert.
"This year is a huge relief," she explains. "The considerable relaxation of measures this spring has allowed us to plan more freely again, to realize ideas with greater ease and to focus more on creative details." comics
---
Meghan Stabile was the founder of Revive Music Group.

June 21, 2022 11:37 am

Meghan Stabile, a promoter, presenter and producer, died on June 12 in Florida at the age of 39. The apparent cause was…

Jon Batiste, Critics' Choice for Jazz Artist and Beyond Artist of the Year as well as Beyond Album of the Year.

Jul 26, 2022 2:27 AM

The 70th Annual DownBeat International Critics Poll has made history, with pianist Jon Batiste being the first artist to…

Batiste performing his hit "Freedom" at this year's Grammy Awards.

Jul 26, 2022 2:25 AM

At first glance, it seems counterintuitive that DownBeat reviewers would name the same musician as both a jazz artist…

Jones sat down for a live interview last December in Chicago at the Midwest Clinic.

Jul 19, 2022 12:54 PM

Sean Jones is at the peak of his career right now. And he does it in a very modern way. In today's jazz world, these…

The truth documentary Hargrove features the late trumpet player in various locations with different bands.

Jul 19, 2022 12:42 PM

There is a poignant moment, almost like a musical epitaph, towards the end of Hargrove, a documentary of the end…