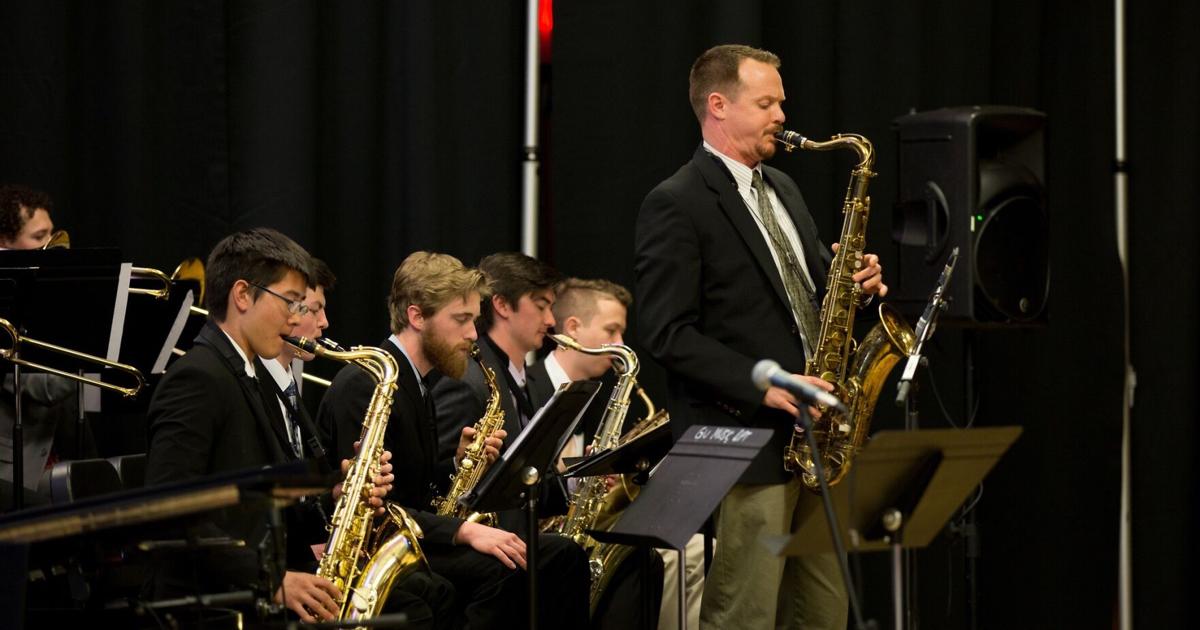 Annual Winter Jazz Concert Features Dazzling Ensemble Numbers | Culture & Leisure
The annual Winter Jazz Concert made its in-person return Feb. 23 at the Myrtle Woldson Performing Arts Center at 7 p.m. The jazz program featured all seven jazz ensembles in an hour-long concert. The event aimed to draw the community into the activities of Gonzaga University's music department and showcase the talent of young artists.
"I've been playing in this program for four years," said Michael Finch, senior GU and saxophonist. "Jazz is one of the main reasons I came to Gonzaga. College was a tough time and no matter what I went through, I always knew I could come to jazz.
The event showcased a range of jazz styles, including classical jazz, big band jazz, contemporary or experimental jazz, and jazz-rock fusion.
The Four O'Clock Combo conducted the concert. Annette Wissuchek, GU junior, performed a flawless trumpet solo and the upbeat impression was a great start to the performance.
The Three O' Clock Combo then joined the audience to play "Bye Bye Blackbird" by Ray Henderson and Mort Dixon. The vocalist, freshman Sydney Grady, provided beautiful melodic lyrics and the piano work of Mason Leach, GU senior, was sharp. As in the last performance, the Three O' Clock Ensemble put on an energetic show.
"The cool thing about the program is that we do a lot of fusion stuff," Finch said. "Today is more of a live jazz concert. So we played a lot of traditional jazz instruments.
"Alone at Last" by Gary Burton was played by the Two O' Clock Combo. Unlike the previous two songs, "Alone at Last" had a more mysterious undertone and vocalist Annabelle Gelmetti, GU senior, added to that vibe with rich lyrics that brought back a traditional feeling of smooth jazz.
The Two O' Clock Combo kept the audience spellbound, followed by Dexter Gordon's cheerful "Cheesecake". Freshman Henry Thompson's fast-paced saxophone solo accompanied by the intricate notes of percussion and piano was engaging.
What really stands out about this song, however, is its tonal range and infrequent breaks. These jazz methods brought a new variety different from others.
"A lot of individual time went into each of the pieces from everyone in the band," said Scott Sunseri, junior GU and jazz ensemble trombonist. "This gig really had a lot of advanced music that I think a lot of people would expect from a college music department."
The One O' Clock Combo began their showcase with "Tangerine" by Chet Baker. The rich mix of wind, string and percussion instruments created a warm café atmosphere in the room.
Meanwhile, "Precious" brought a more bleak melody, but the band had good humor through every note, and senior GU vocalist Katelyn Wiens provided strong vocals. It also featured a complex bass, bringing more depth to the song.
"What I really liked about this performance was that a lot of the songs we played, we changed from the original tune, until we found something that sounded good," Sunseri said. "A lot of it was down to the interpretation, which I really liked."
The Little Big Band was a bit larger than jazz combos, meaning it featured a wider range of instruments, as well as a bandleader. The combined instrumental elements gave way to a distinct tonal range. The band's keys were crisp and clear, putting on a great show.
Finch said the gig was going for that old-school swing feel. Thad Jones' song "Three and One" was particularly difficult to grasp before the concert because it featured incredibly difficult sequences that had to be mastered in a month.
Jazz ensembles then took the stage, showcasing different instruments and skills. The drum and trumpet characteristics were particularly clean, and Wiens returned once again to provide soft, strong edges to songs like "Love is Here to Stay".
Jazz Ensemble II kicked off with "Sway," a jazz standard that has been covered hundreds of times, most recently by Michael Bublé. Senior GU Johnny Padrnos had a suave melody – perfect for a song like Sway. The wind instrument solo during the song was accompanied by soft percussion and bass.
Similarly, "A Time for Love" performed by Jazz Ensemble I, featured powerful woodwind instruments, but the once-deep bass of Jazz Ensemble II was replaced with a more acoustic feel.
"For me, the winter jazz concert represents the progress we have made as musicians. A lot of the music we played tonight is much more technical and advanced," Sunseri said. "We put so much time and effort into the songs we played."
The next big thing for the jazz program is to record, produce and upload their music to internet platforms to expand their reach. Zags can keep tabs on all of the program's projects on YouTube, including a collaboration with fusion artist group Snarky Puppy.
Isabella Asplund-Wain is editor.